Sometimes I also play, but money is definitely not my main motivation.
At the Mind Sports Olympiad there is no money at all: you just play for the medal!
I discovered the ISOP in the beginning of 2016, and the good thing is that the registration fees to the tournaments are low, and so the prizes.
There is no money and poker remains what it should be: a fantastic game, maybe the most complete one.
Dario De Toffoli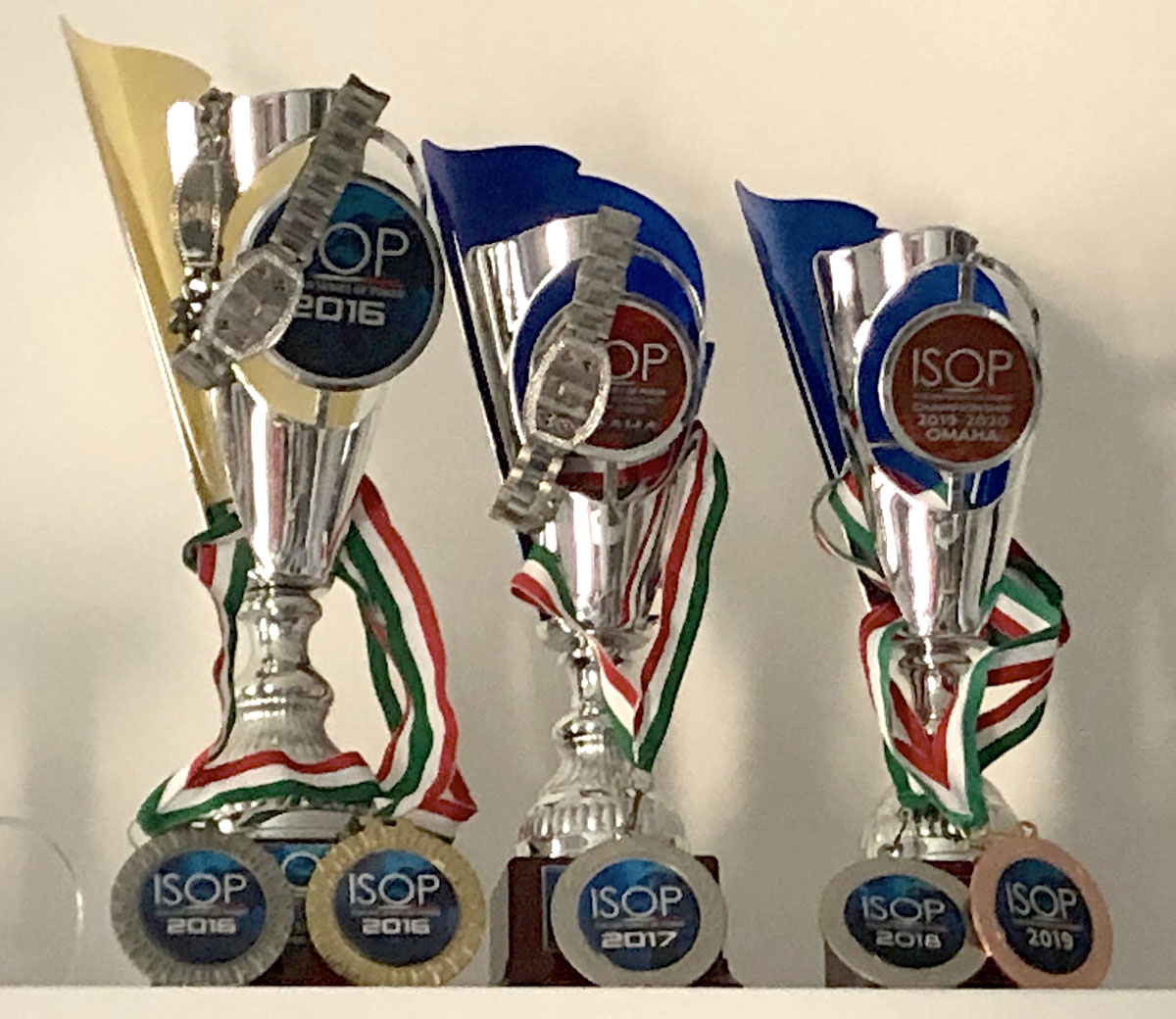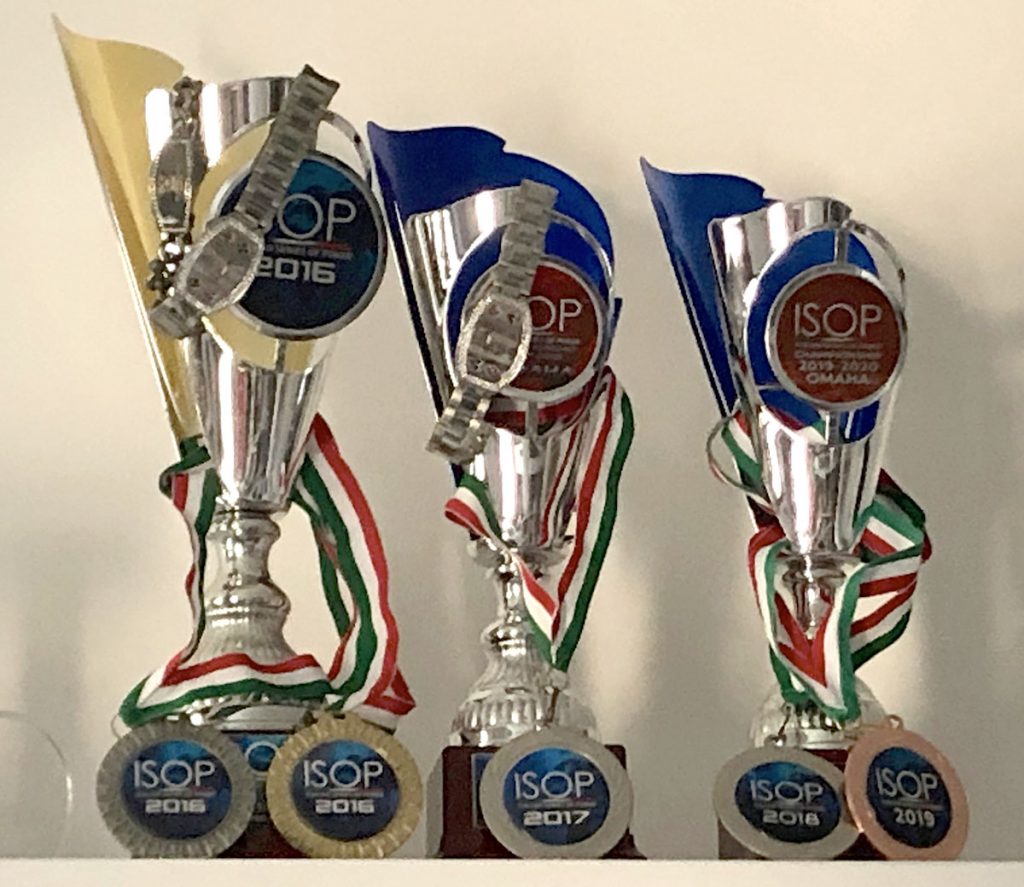 Il gioco e i giochi. La storia di Dario De Toffoli – Interview with Dario De Toffoli by PokerStarsNews: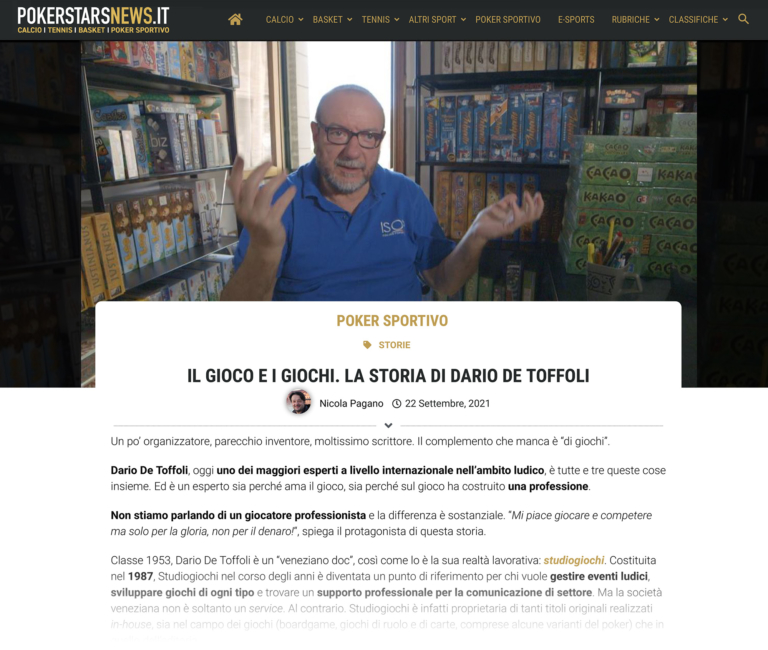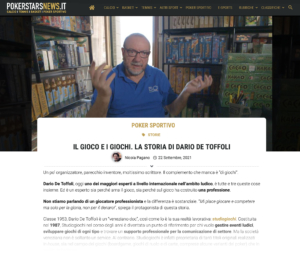 How to start to play Poker? Interview with Dario De Toffoli by Poker Italia TV:

DARIO DE TOFFOLI WINS THE SVITEN TOURNAMENT IN BRATISLAVA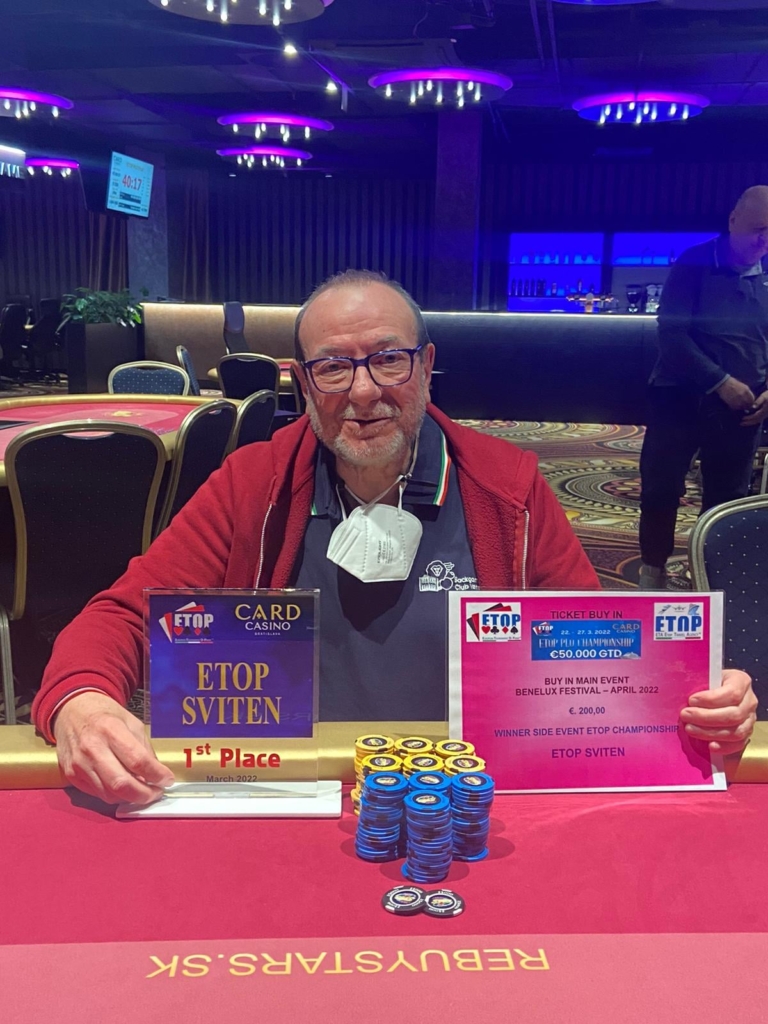 Bratislava, 27 March 2022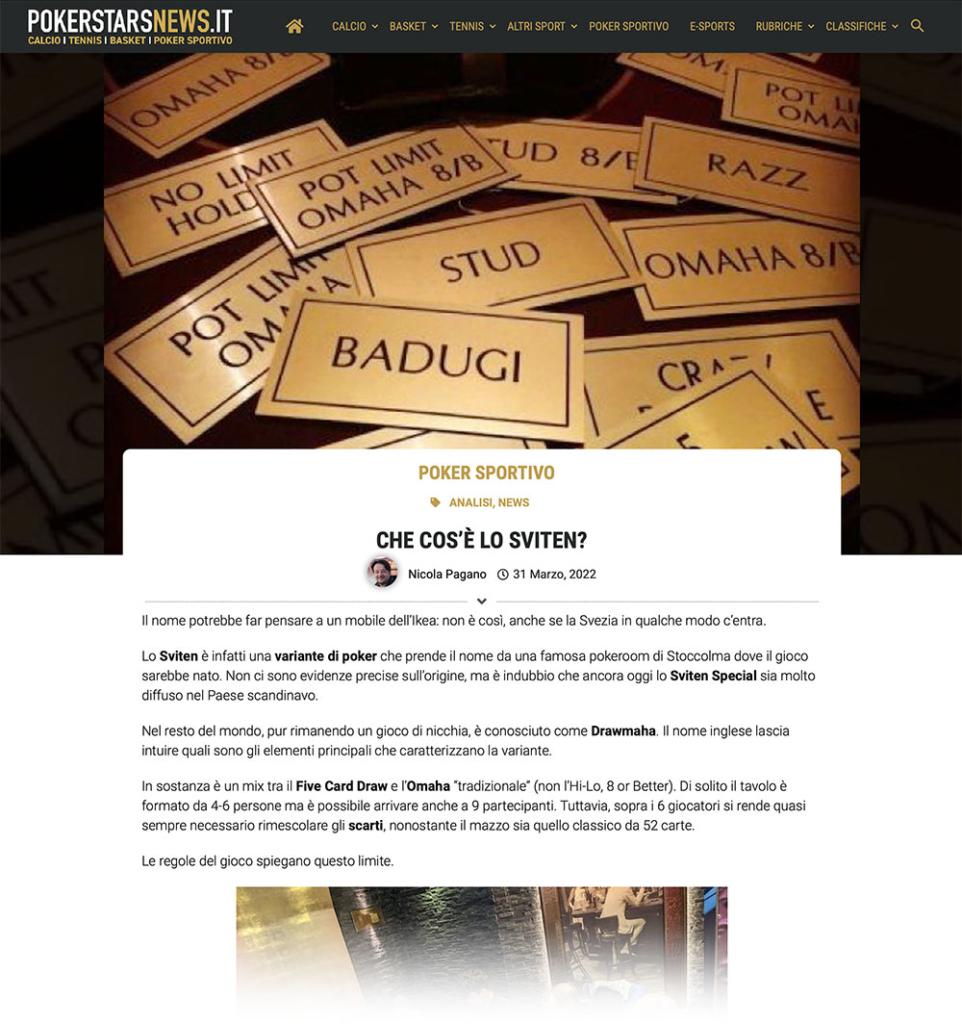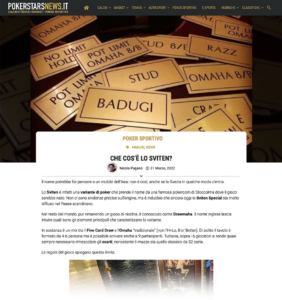 DARIO DE TOFFOLI'S SUPER KO FINAL TABLE
4th BRACELET FOR DARIO DE TOFFOLI
"Dario wins the Italian Omaha Hi-Lo Championship and flies at the top of the bracelet record, together with Lala Olsi.
Second place for the winner of event #4 Andreas Pournaras."
ISOP – Italian Series of Poker
(1 September 2021)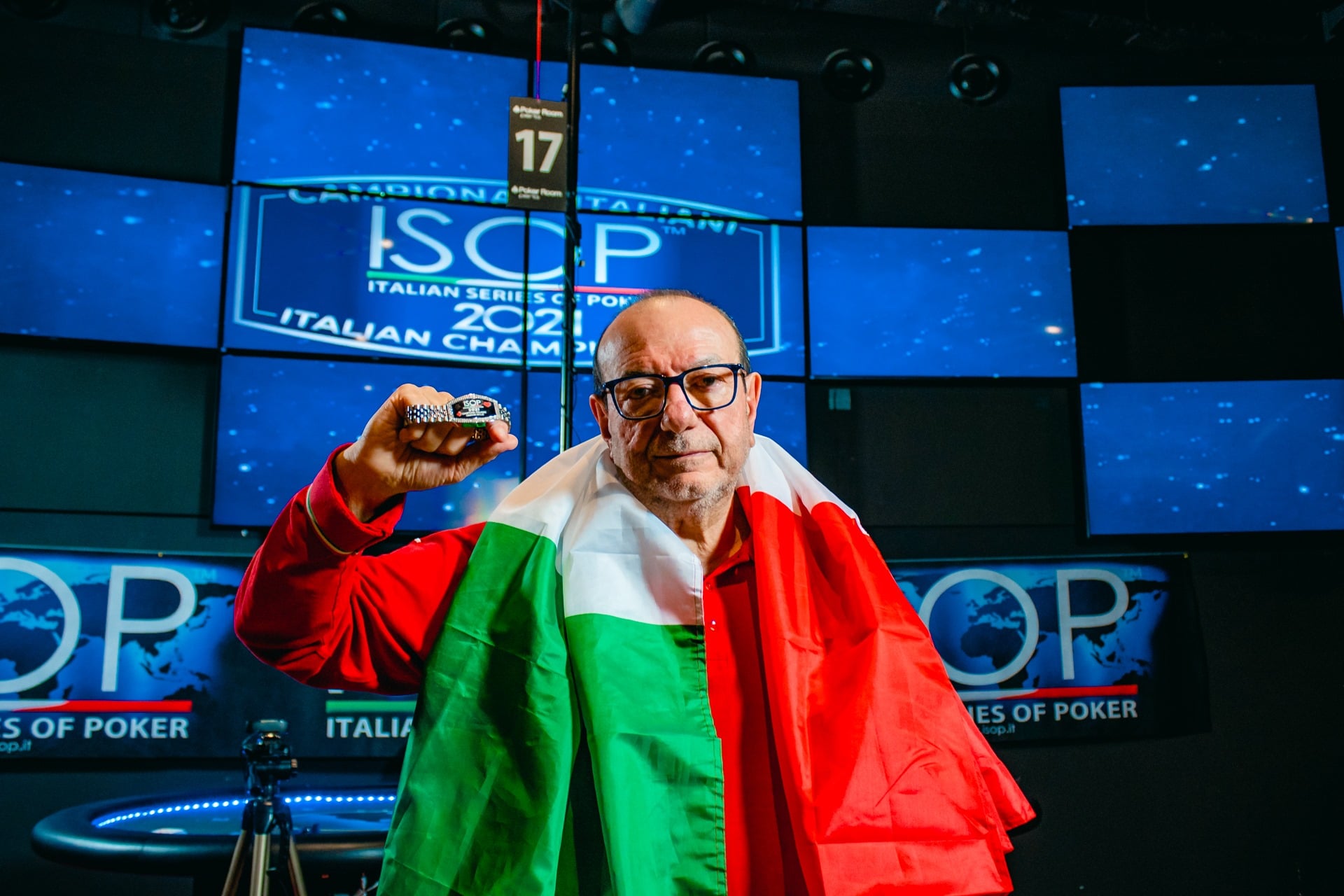 Dario De Toffoli interviewed by Vittoria Castagnotto, ISOP official presenter
OMAHA MAIN – Dario De Toffoli's triumph!
"Dario De Toffoli is the winner of the Omaha Main at the october ISOP Championship. The veteran italian player reached first place at the end of a very difficult Final Table. The last opponent to surrender has been the home player Rok Markovic. And it's the slovenian that, with his second place, strengthen the leadership in the overall ranking of the Omaha Player of the Year."
by Cammuca – Poker Factor TV
(26 October 2019)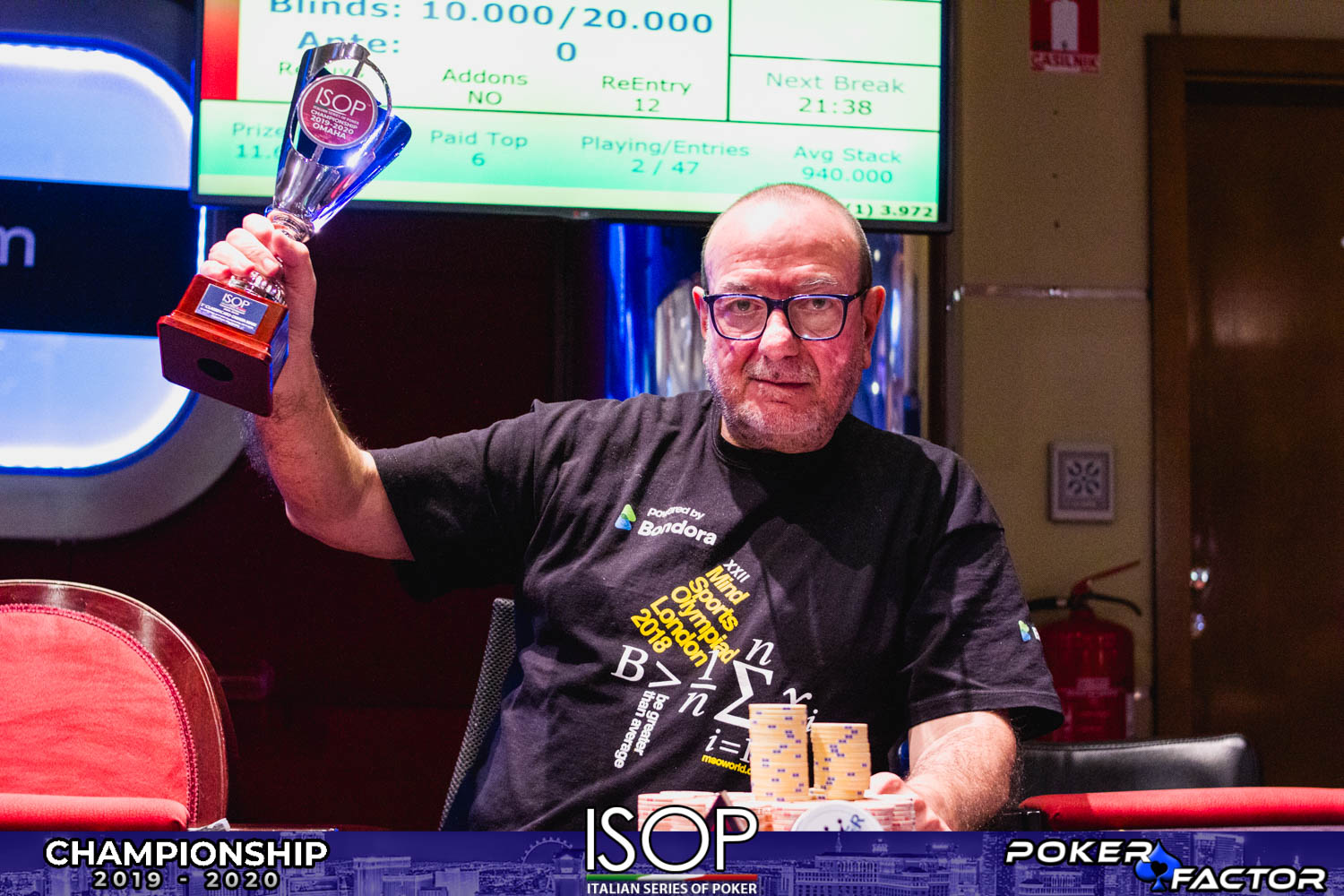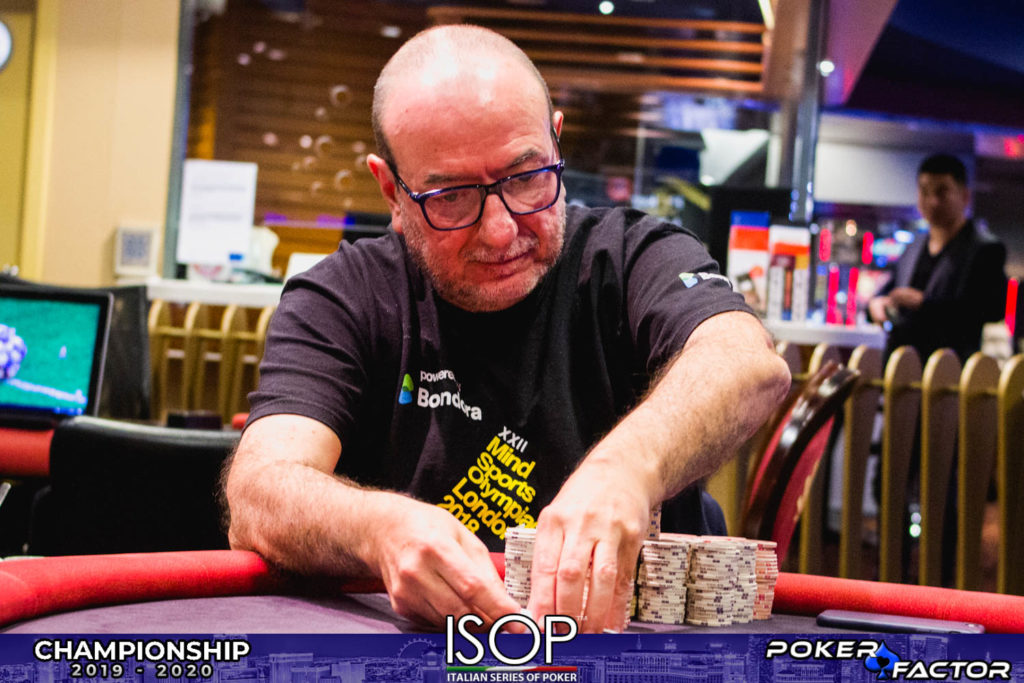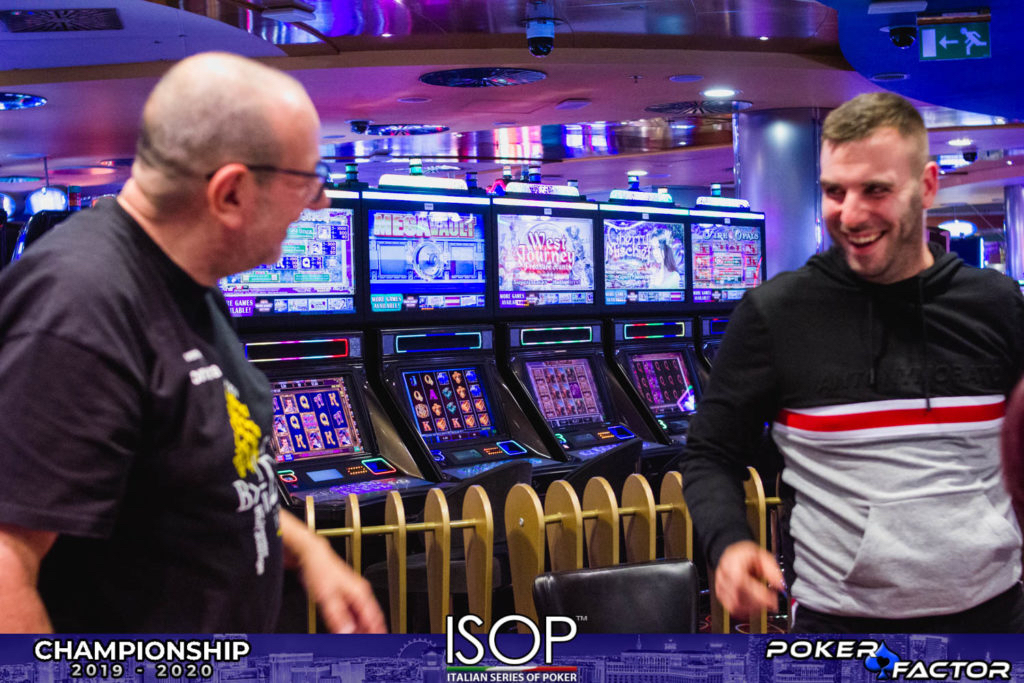 POKER CHAMPIONS LEAGUE
Nova Gorica, 20th-22nd September 2019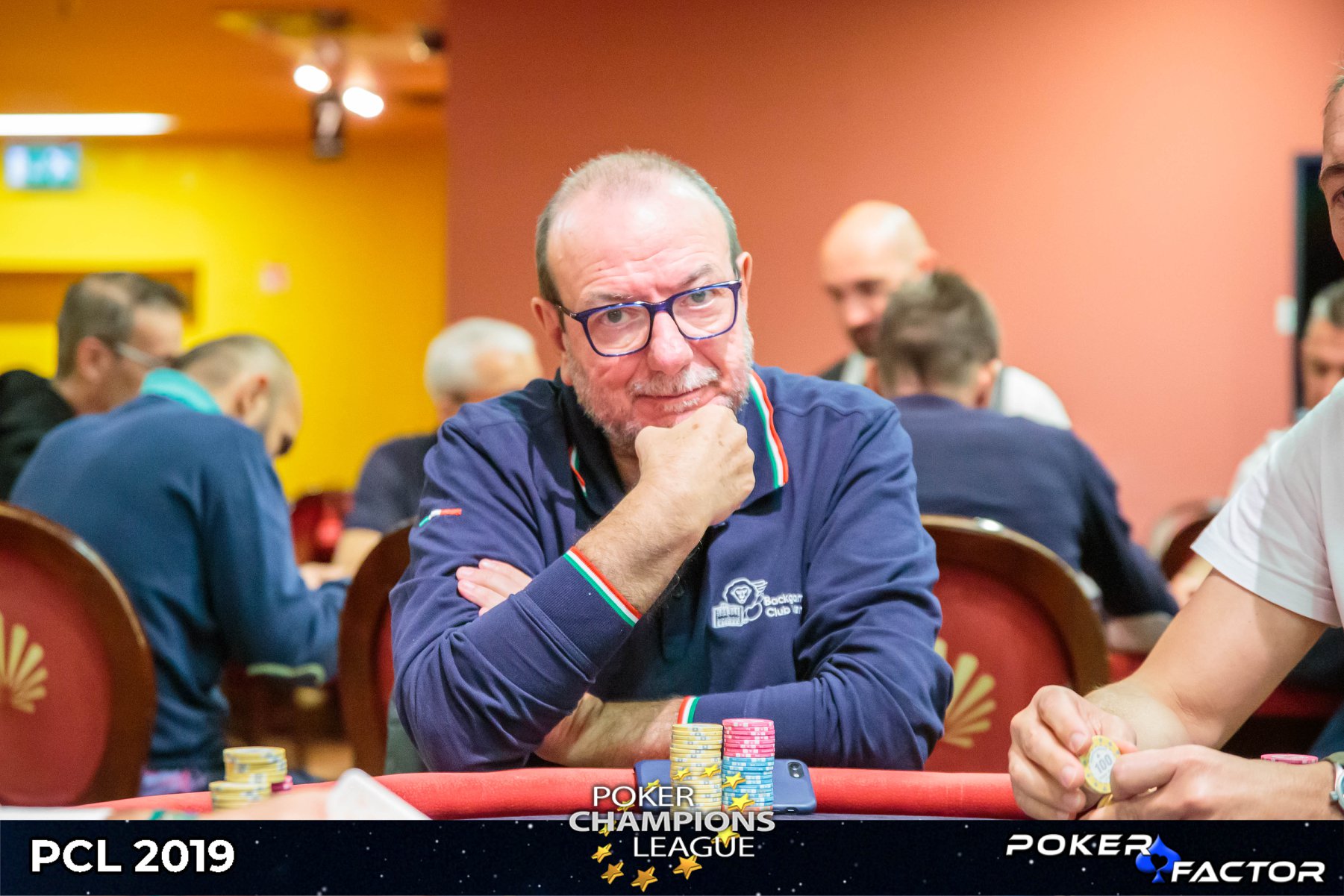 I haven't played in a Poker tournament since the may ISOP and the last weekend I came back to compete at the Poker Champions League in Nova Gorica; to me it has been a sort of ultra-marathon with 40 (40, really!) hours of playing the game between friday afternoon and sunday night. I went ITM both in Omaha and in the Main Hold'em event, but every time with small prizes, good to pay back expenses. But men, how many emotions, adrenalin: only poker can give something like this! And I'm talking about live poker: if you are not pros, just give up the online, it is not worth it!
Nevertheless it has been an adventure, and a lesson too: NEVER NEVER NEVER underestimate the meta-game that goes on as the main game is played. And I usually take care about it… but not this time.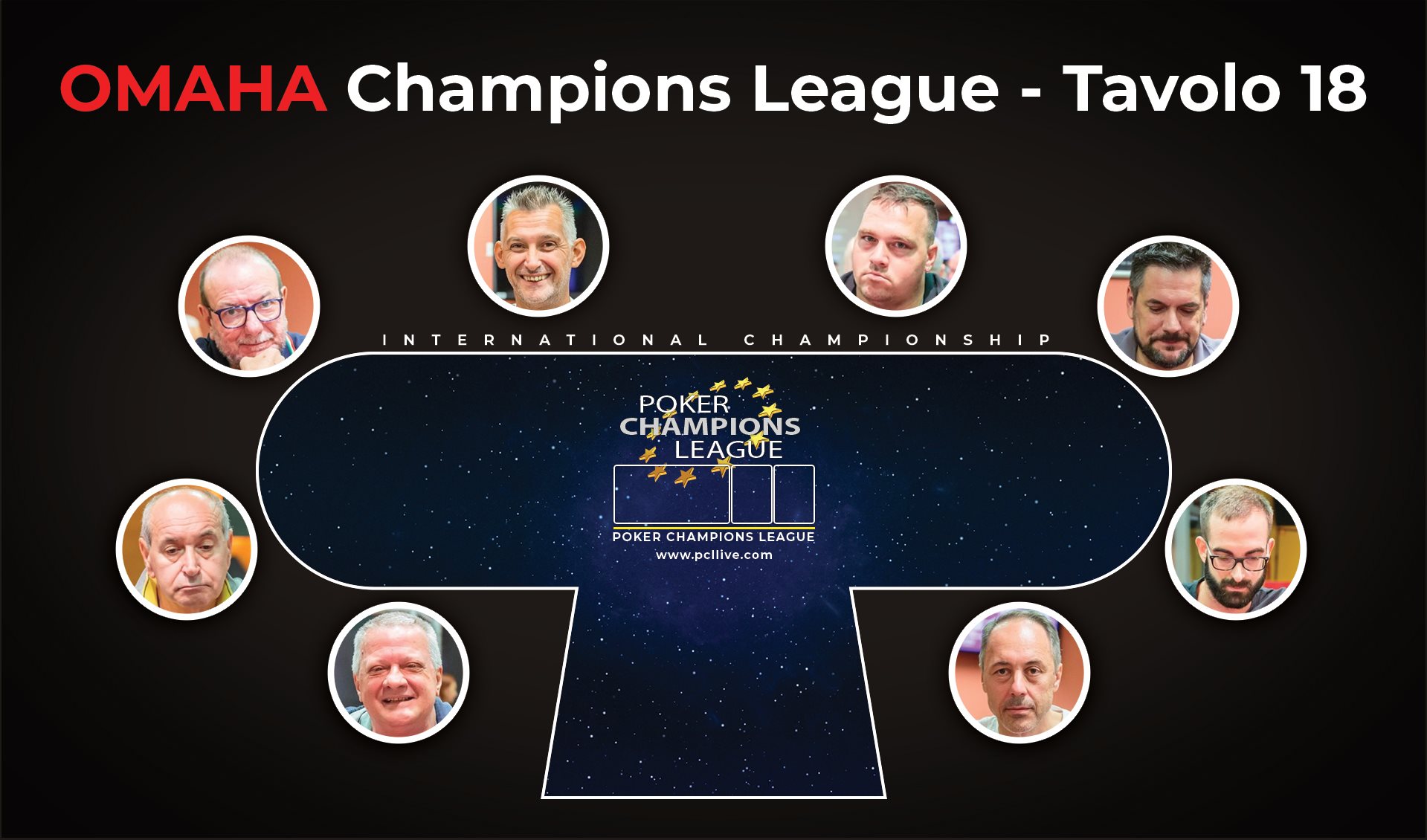 OMAHA

After a long morning filled with Udine's meetings for the Italian Games Archive, I arrive in Nova and at 17:00 the Omaha tournament starts, with more or less fourty players. Easy, with 40 min levels, there is no hurry in taking some useless risks. But the structure has something new, when left in 16, players will be splitted into two tables with a pretty equal total amount of chips; then at each table there will be 4 players left and finally 4+4 will made the final table. It seems odd, but that's fine, theoretically there are no problems in applying this new rule.
I play very focused, arriving into the last 16, the game stops and a floorman splits the players into two tables in chips order; 1st into table A, 2nd into table B, 3rd into table A, 4th into table B… and so on. It was the first time they do this… but as soon as they called the 3rd I understood they were misleading; to equally share the chips, obviously the 1st should have gone in the same table as the 4th and the 2nd with the 3rd. Fine, it happened, but obviously table A had 35% more chips, and not the "same amount". The practical consequence has been that table B (between them I was in too) finally reached the total of 4 players (between them I was too) in half an hour (more or less at 02:00), while table A was done one hour and a half later. And be left one hour and a half to wait (from 2 to 3 a.m.) is not that pleasant and I had also the temptation to take a toast and a beer (mistake! I was already tired and that didn't help). Left in 8 players, photos made as usual, we reach another part of the Casino for the finale table… it was already 4 a.m. Fine, the important thing is to be in the final table! We start over again and they told us that if the tournament would have not been finished at 6:00 the table would not be finished, and the tournament shifted to tomorrow or the prizes splitted by chips ownership ranking. I (mis)understand that even if only one player don't want to split the prizes, we would have played tomorrow, I decide that after 12+ hours of playing the tournament must not end with a "deal" and I never worry about it anymore (bad choice! I should have check the rules better). Everybody decide to add a small prize for the 6th place too, lowering the highest ones. We are left in 7 players and I am short, barely saving myself with an all in.
I have 56.000 chips and blinds are 1.500/3.000, I get A♣-Q♦-J♠-7♦, then there is a raise to 7.000 and I take a seat. On my left the opponent with less chips goes all in with 50.000, the opener passes… and what do I do? The hand is not bad at all and I decide to play it, the other player could have played like that for many reasons. But he shows a hand that dominates mine: A♠-A♥-Q♠-Q♥. Ahi ahi ahi! Flop 10♠-2♥-8♣ and I think about 9s, the card that would save me. Turn 2♦ and I almost done, but I'm still in… and finally that beautiful 9♥ at the river: my opponent is left frustrated; as a good etiquette I put my arms, understanding what just happened, but these are the moments that make me love the game of poker. Just to mention, on preflop and on flop I had more or less 20% to win, while on turn I was down to 10% (the four 9s out of the 40 unknown cards). Pfuiii!
After barely saved myself I feel like Nembo Kid (aka Superman, as we called him when I was a kid) and I attack the table with success reaching 350.000 chips, the 3rd stack and aiming even higher, because I decided that I want to win. In the meanwhile it's 05:45 and we are 6 left: the "floor" comes and warn us that there will be the last 15 minutes before closing. I declare that we will go on on the following day (or in a few hours…) and here I find out that the tournament is over, because not all the players would have been there. Oibò! I'm really surprised and tired, and I do a mistake; the other two chipleader stacks are not that far away from mine (450.000 and 500.000 more or less) and I wrongly – after playing smart for 13 hours – try to get the leadership in the last couple of minutes. I try two times and both go bad for me, and I'm back with the 6th stack near the end. The 6th has only a small consolation prize (or so I believed) and I go all in hoping to gain 1 or 2 positions and get to share… and I get eliminated at 5:55, I take my small prize and I go to try to sleep. But the day after I discover that also the 6th player would have shared with the others, so I won less than half what I could get.
Why I didn't stay quiet with my 3rd stack so to win 5 times more? Why I underestimated the meta-game and at 6 a.m. I didn't adapt my playstyle? Understand now?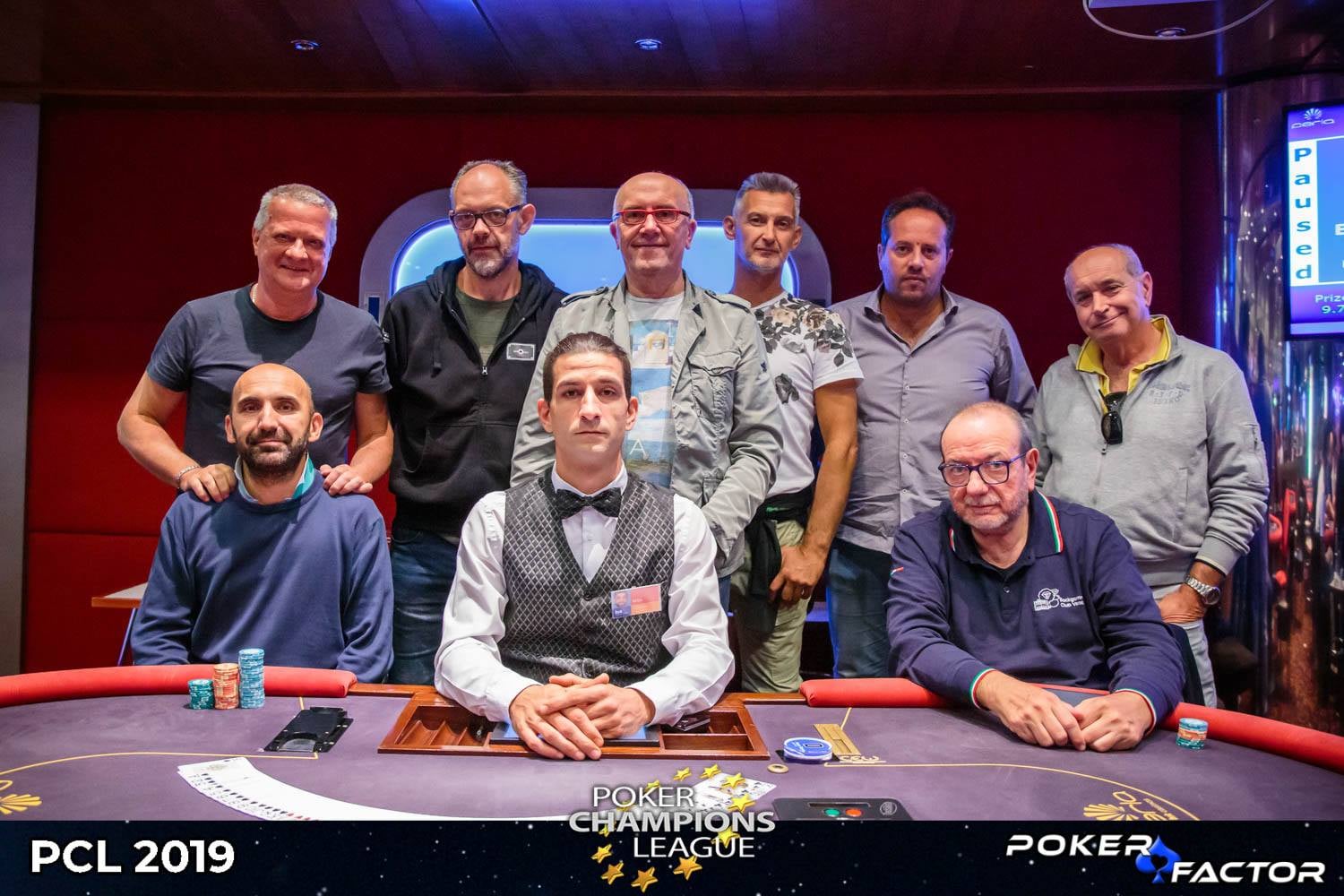 MAIN EVENT
This was the most important event: three Day1s, almost 400 players, 38 ITM with 100.00grt. And many strong players came just for this. But I will be short, I wrote a lot in the Omaha. On saturday I go through Day1 (2nd try) with a stack which was almost double the average and at 4:00 I reach my bedroom. On sunday we start over again, we are in 150 and for  many hours I manage to stay at double the average, so really good. Sometimes I had good cards, I had the strength to fold every time I had to, I got many bluff gaining the respect of the table and gaining also the right to make some creative moves. When a player like Scermino came to the table all the balance went away, however, as with him there was no more place to "dance", it was him to pressure everybody. Really good player! Nevertheless we are at a point where everybody is ITM, and I reached 600.000 chips with an average of less than 300.000. But something goes wrong and I start to fall down, many players risk more and luck is with them. I go out with a fair 25th place. It's 3:00 a.m. and summing up all the game hours from friday afternoon it's 40! The best moment has been when, with 300.000 chips and QQ, I send all in two "short" players (more or less 100.000 each) with AK and AJ; my queens made the work and I eliminated both raising my stack to 500.000. Just to mention, QQ against AK has about 57% chance to win and that the addition of a third contender with AJ doesn't change the odds, that remain 57%, because there is an A less and only one J is not enough to win.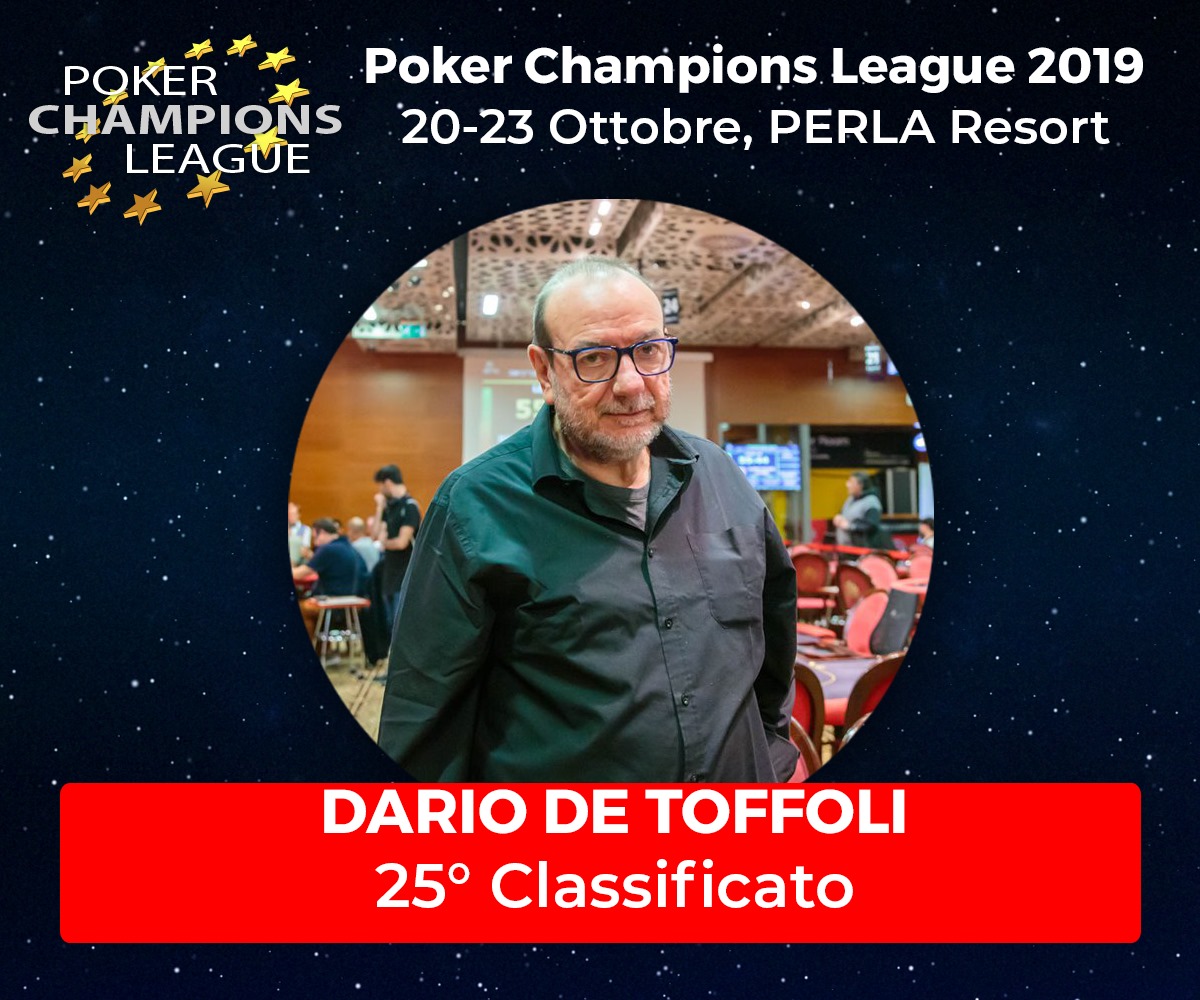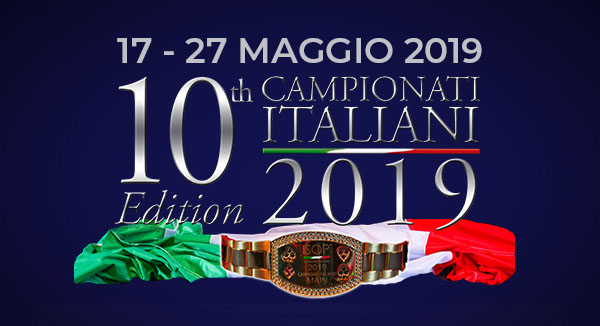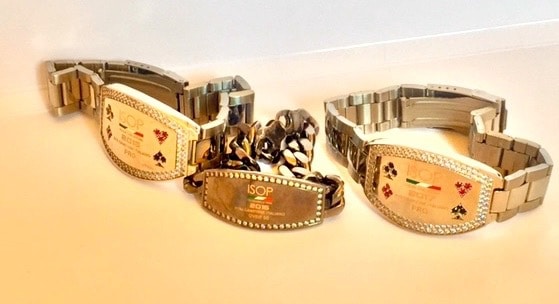 ITALIAN POKER CHAMPIONSHIP ISOP 2019
Chronicles by Dario De Toffoli
16th May 2019: tomorrow begins the adventure of the Italian Poker Championship ISOP circuit, that in the last years gave me many satisfactions: 10 days, 21 events with different variants and formats. As usual, plenty of choices for me, because changing game often is exactly what amaze me the most: I hope I will be able to play 8-10 tournaments. And I will start with Omaha (PLO), the specialty with 4 cards, for sure one of my favourite.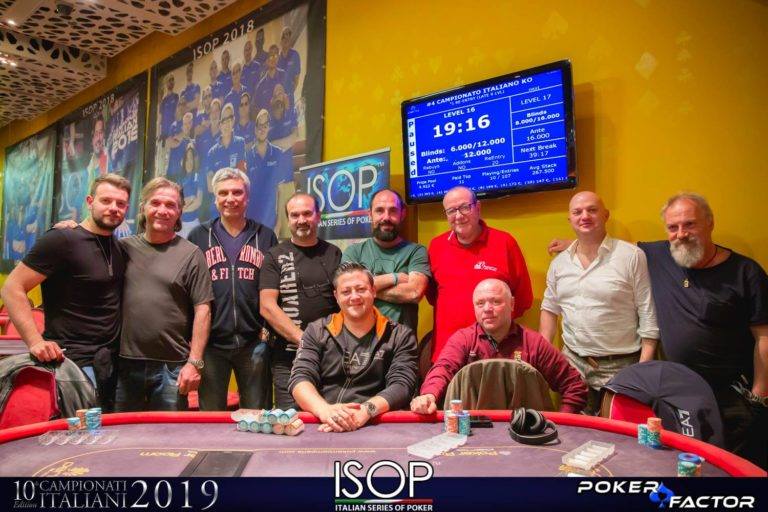 CHRONICLES FROM THE BLUE TABLES/1
The Italian Poker Championship ISOP adventure has begun.
Out in Omaha, qualified to Day2 at Deep and final table at KO, the intriguing specialty where you gain a "bounty" for every player you knock out.
We started in 107 and finish in 10, all of us  ITM. 22 Blinds avarage. I have 30, Limongi 32 and Sorrentino 34. I'm playing from the SB and I get AQ, Limongi raise x2,5. What should I do? I go all in thinking I have enough fold equity (Limongi was playing very loose and his hand range was very wide so I preferred not to let him initiative). Right call? Or maybe was it better to simply re-raise? He calls with 99 (a long shot?) and we go into a classic coin flip: who wins it will be super chip leader! His pair is the highest until the end and I'm out without many regrets (a flag more is a flag more). The unstoppable Andrea Sorrentino will then win the tournament, reaching me at three bracelets, as Lala Olsi had done winning Omaha.
As a casual player as I am, it's a big satisfaction to challenge professional players like Sorrentino and Olsi (and I think Max Forti too) at who reaches the 4th bracelet first.
A couple hours of sleep and soon we will start again with Day2 of Deep, where we are 122 left out of 250 starting players.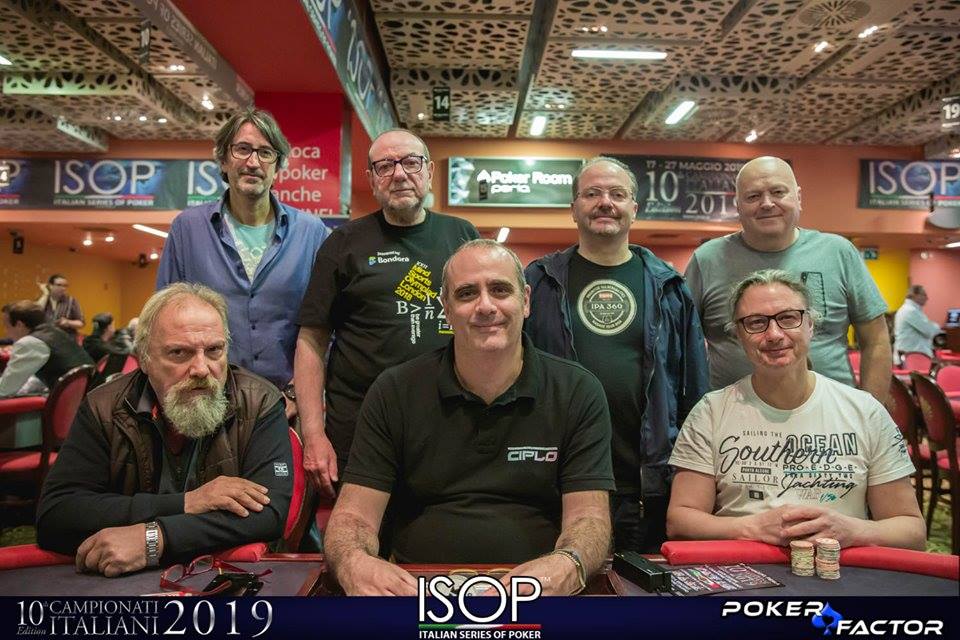 CHRONICLES FROM THE BLUE TABLES/2
To be honest, the tables are kind of a strange violet, but "blue" sounds better.
What a rush of emotions!
Yesterday, second "flag" in the most technical tournament: third place at H.O.R.S.E., a specialty many players don't even approach and which I tried for the first time. For information purpose, HORSE is an acronym of 5 specialties that exchange at the table every 8 hands: H stands for Hold'em, O for Omaha Hi-lo, R for Razz, S for Seven-card stud, E for Eight or better (or Seven-card stud hi-lo). Moreover, all 5 specialties played "limit", absolutely strange and new. Some of the best italian specialists were there, and it has been a pleasure to play with players such as Carlo Braccini, Stefano Lagorio, Matteo Crapanzano, to not mention the mythic Michele Limongi, who played this specialty for decades around the globe. After a couple of hours I had him sit at my left, Limongi himself gave me a big satisfaction, giving me congratulations for how I was interpreting the table! Pride!
At the end, in my opinion won who played worst of all, the russian Nicolay Ponomarev who went more than 10 times all in from below, saving himself every time sometimes miraculously; poker is like that, as life too, we just need to accept it. Second place for  Braccini (who would have deserved victory), third place for me.
The HORSE flag is a consolation for sure, but what really bothered me has been the Deep tournament; 240 players, 120 at Day2 and to play it I miss Mix and 6-Max, both in my top list most favourite styles. I start over with 100.000 chips and the game is going very well, after an hour I sit at 300.000… but they change my table (sic!). However after 15 total game hours we are 40 left (with 24 OTM), I have 400.000 chips (the average), Parpaiola and Scalzi have more than me. Some little skirmish with Scalzi without real changes. Blinds 5.000/10.000, they open at 22.000, both Parpaiola and Scalzi call and as buttom player I follow them with A-10. Dream flop 10-10-4, Parpaiola 37.000, Scalzi call and I call too, I choose to go for it. Turn 5, Parpaiola check, Scalzi 50.000 e io all in. Scalzi instant call showing 5-5, he made full on turn! Almost physical pain! Should I really raise during flop? No, all pros were asked, Scalzi himself, great player, included, confirm that I have nothing to regret, they would've played the same way. Just worth noting, maybe even thank to that hand Scalzi will go to win the tournament, defeating in the final head up Parpaiola himself.
And today we start over again with Omaha hi-lo… why not!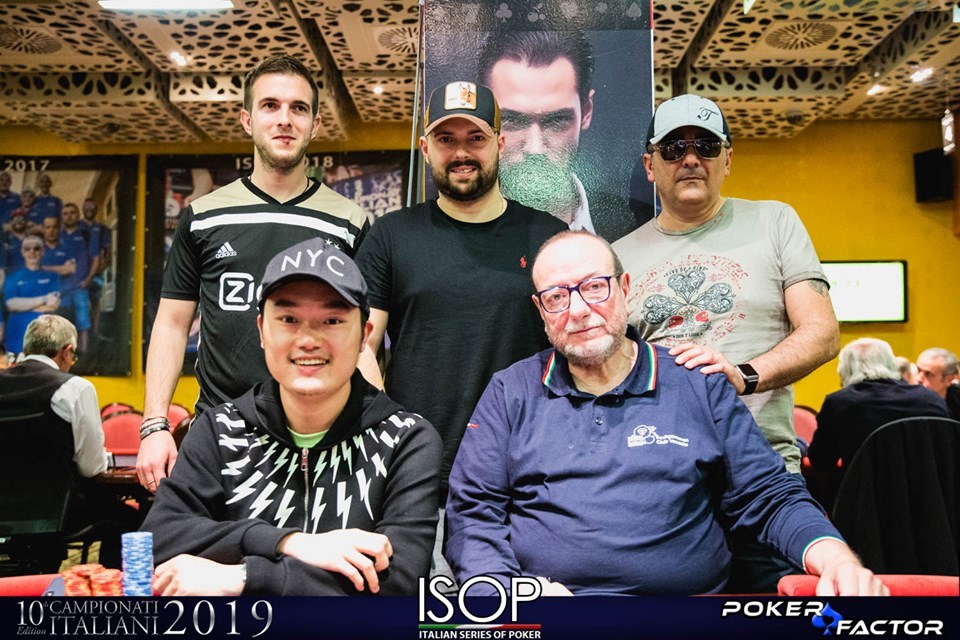 CHRONICLES FROM THE BLUE TABLES/3
I'm still unsure on the real colour of the tables… today I think they are something between shallow violet and mouse grey.
Badly mistreated at Omaha, I manage to get another flag (the third one) in the Freezeout, where I finish in fourth place. It's unfortunate that my friend Riccardo Gueci, who came here in Nova Gorica and was with me at the final table, thought to go all in the only time in 5 days I had AA… that way he finished sixth (with 5 ITM, what a pity!).
On Tuesday there was the lunch as notable: finally I went to the mythic "Ivan", and I must admit that his reputation is largely deserved; not a mere lunch, but a real experience: it has a spot in the top! The fact is that – even if I tried to moderate (huge effort!) – on the poker tables focus has not been the best and, about the day's performances… well, it's better not to talk about them.
To sum up, I reached some nice result, but no fourth bracelet. Right now what's sure is that nobody managed to get it, neither Lala Olsi and Andrea Sorrentino, who are hunting it too… and jokingly come every time to "bring bad luck" when I reach a final table. They are definitely more experienced poker players than me… but I never give up and tomorrow I will play in a closed tournament for journalists (where they cannot compete ahahahah). Jokes aside, even between journalists there are some pretty good poker players and for the others there are still plenty of interesting events, such as the Head up, in which I was runner up the last year.
Shuffle up and deal!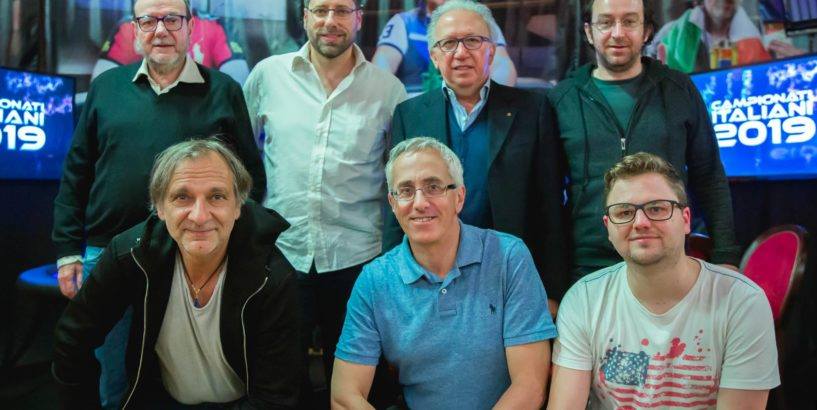 CHRONICLES FROM THE BLUE TABLES/4
5 final tables and 4 flags (flags mean you "got a prize"; they are also called ITM – in the money)… but no bracelet, I'm stuck at three. Even if this time I was really there.
At the Turbo tournament, I reach the final table, with 4 ITM I stop in sixth place. I took a big risk against Santinello, playing everything in a coin flip: the one who wins will be super-chip-leader; the idea was exactly that to win the tournament, not to get a nice placement. Everything go smoothly until the turn, but the bloody river bring him a flush and there's nothing more for me… and he goes on winning the tournament.
Then the journalists Championship, a pretty small but prestigious tournament, that I kept playing despite a 38°C temperature. After the usual ups and downs, 3 left, I had more chips than the sum of the other players' ones and I was dominating. Then the wind changed. My A6 splitting against his A5, then some lost flips… third again. Fabio Bianchi earns the win.
Below there is the video of the final table (that last about 3 hours), so that you can have an idea on how I played… I don't know if I have the courage to see myself again!

Let's see if today with a little bit of rest I will be able to play the Main or not; in the meanwhile I missed a convention in Udine for URBACT – The Playful Paradigm: a real pity, I prepared a very nice speech.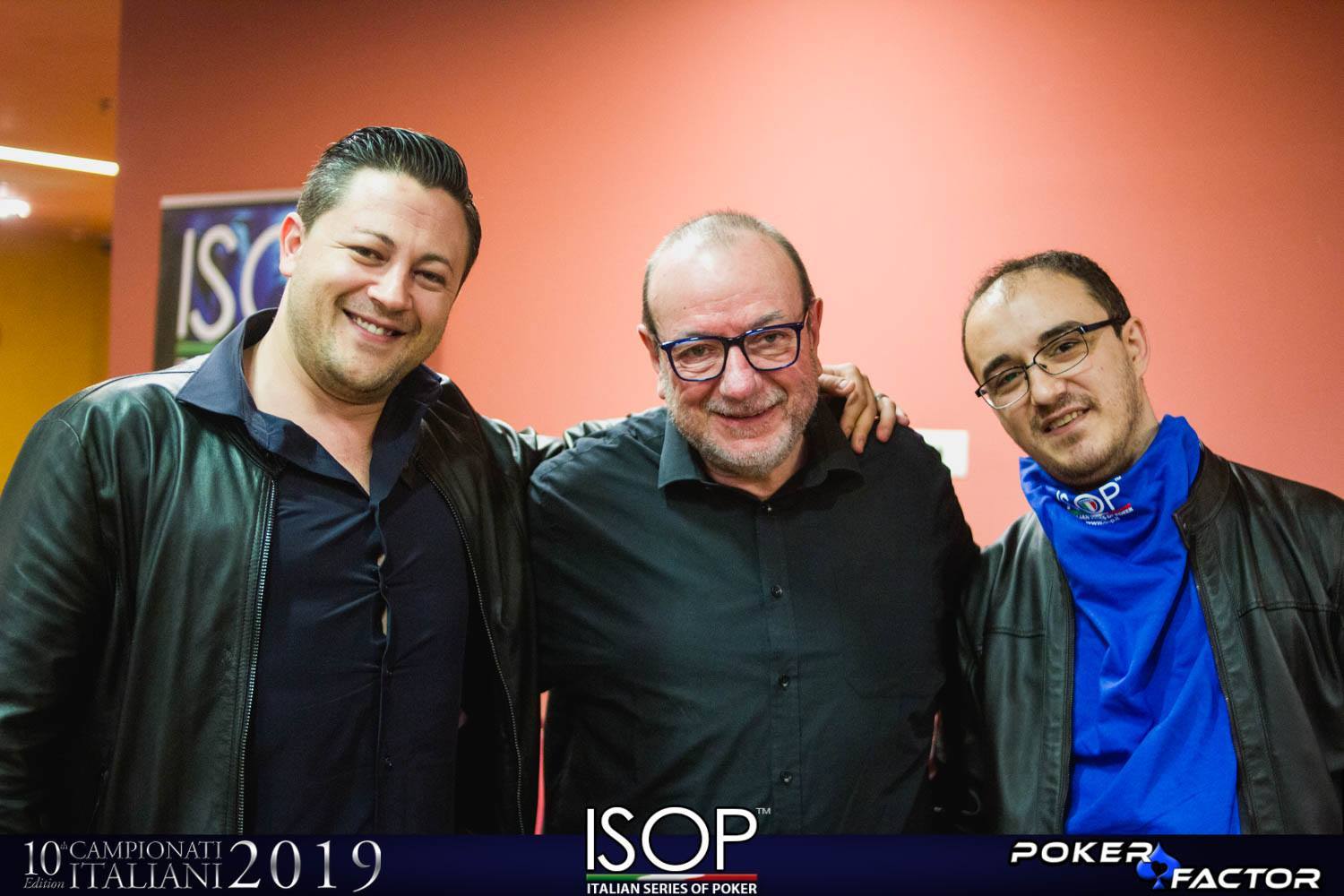 CHRONICLES FROM THE BLUE TABLES/5
Fortunately there have been the 4 flags (ITM) in the first days, as the conclusion of these championships has not been the best for me. Managed to get to Day2 of the Main, but not to Day3; in Pro I suffered, worth noting a big turn of events that seemed written for a James Bond's film (but unfortunately I was Le Chiffre: board like this Q♠ – K♠ – J♠ – K♦–7♦, with K♥ – J♣ in hand and with a short stack all in opponent with Q♥ – Q♣… I get the third player with A♠ – 10♠ and Royal Flush! I mean, Royal Flush! Ok, that's fine, but then on Sunday I played really badly, doing a couple of huge mistakes that I'a ashamed of; lost all the focus (maybe I was too tired? Maybe 10 days of poker are a little too much for my age!), I came back to Venice in advance and I managed to vote too!
In the meanwhile the great Lala Orsi got the fourth bracelet in the Champions Tournament, finally ending the question about who would have been the first one to reach the record. It's worth noting that in theory Andrea Sorrentino could also get a fourth bracelet, because he is between the 8 finalists, no joke, of the Main Event! This evening we will see.
In the photo I am with Sorrentino (on the left) and Olsi (on the right) themselves.
Now, I'm done with serious poker, at least until autumn, we will see; it's time to prepare for the Mind Sports Olympiad in London (https://msoworld.com), where, while playing in a couple of low level tournament of various games, I plan to play also Catan, Domino 5&3s, Acquire, Cribbage, Backgammon, Hare&Tortoise, Oware (Mancala), Continuo, Stone Age, Triolet, Azul and even Lost Cities… but my schedule is flexible and can change depending on results, so to optimize my Pentamind score. The goal is to reach 450 points, defending the Senior Pentamind Champion title (over 60).
ISOP – ITALIAN SERIES OF POKER 2018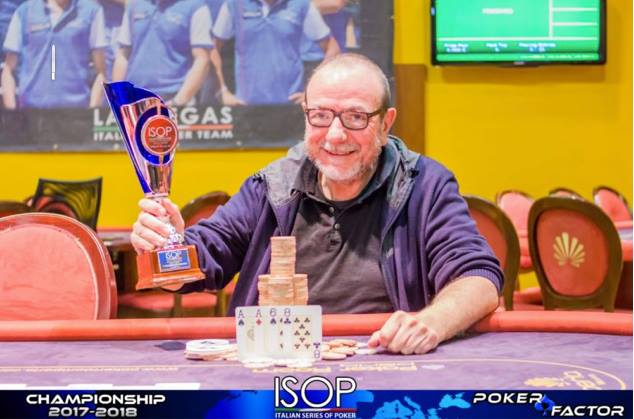 21st April 2018
Well, a nice return to the ISOP tables with the Omaha tournament… but I was not used anymore to go to bed at 5 A.M.!
22nd April 2018
Dario De Toffoli announces his new book! "100 Poker", published by Sperling & Kupfer, will speak mostly about the variants, and there will be the preview during the Italian Championship in May.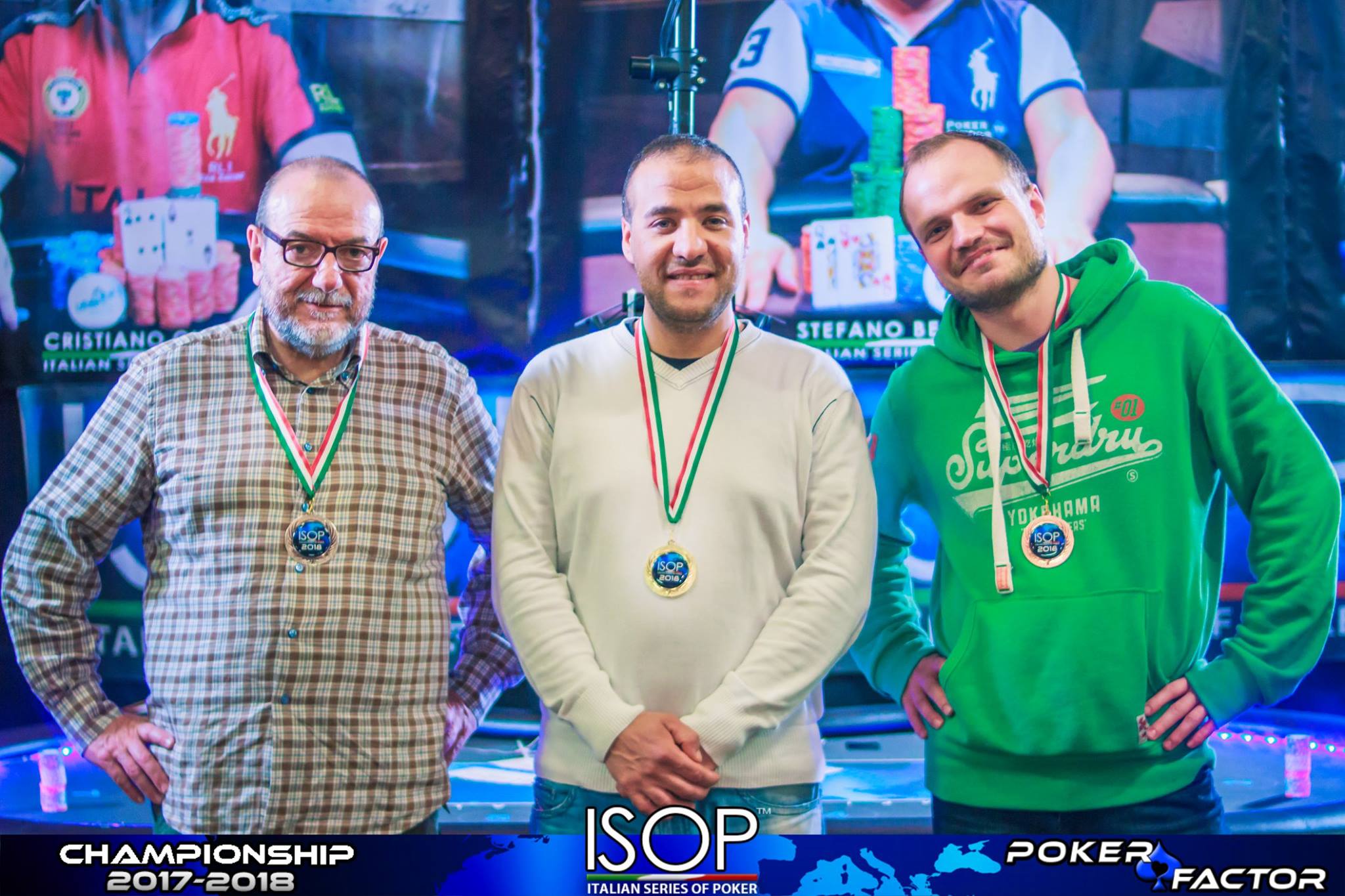 15th May 2018
Second "flag" in this ISOP-Italian Series of Poker, in the 6-max ko tournament: 6th place but with regret. I hope who is not used to the poker mechanisms will forgive me, but I have to share this hand.
We are 8 left, two 4 players tables because in this tournament we cannot be more than six per table (6-max indeed) and there are 6 prizes; I am chip leader with 350.000 chips. Andrea Iocco, a really good pro player, goes all-in 120.000; Roberto Roberti (another good pro player, 2nd with 280.000 chips) thinks a lot and then calls. I am Big Blind with QQ: I cannot miss the opportunity and I go all-in myself. Roberti call with Q-J suited (same suit): nice, I have something like the 90% chance to win and if I win we would remain only 5 players (another player was eliminated in the other table in the meanwhile) ands I would have half the total chips.
But 3 diamonds came down, Roberti wins and I lose the last 70.000 the next round with KQ against 99.
Everything is normal, regular: now that I wrote it, I have also digested this hand. To be honest, this is the good in poker.
And moreover 2 flags in 4 days is not bad… and tomorrow we will start over again!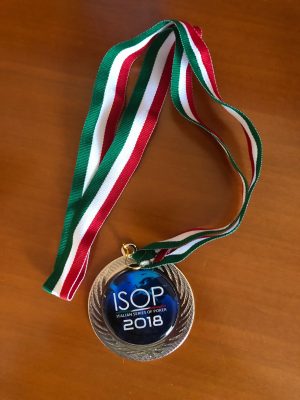 16th May 2018
2nd in head up (face off, with chart like tennis), and that means the third ISOP flag here at the ISOP Championship! I never tried this type of tournament and it has been only my natural instinct of trying new competitions to drag me.
Very lucky beginning. I win for free the first turn thanks to the pairing (it's like the bye in backgammon) and I go around studying the opponents: looking at them I learn a lot, I see strategies I didn't know and that I can use in the following rounds.
I pick good cards caming undefeated to the final (every match was best of 3 format). With Calabrò on the TV table I win the first, I lost the second and at the third we finally come to the crucial hand; I have 21.000 chips, he has 19.000; he bet on a Q-10-5 board, I go all in with K-K and he calls showing A-Q; I am at 81%. J on turn and I'm at 91%… I'm starting to believe it! But the second Q at the river shows me the harsh reality. Still with 2.000, I manage to reach 10.000 but then I give up. Well done Calabrò, it was really a beautiful and a learning experience… It's a pity it lasts 16 hours and a half: from 14:00 to 6:30 in the evening. It has been more an attempted murder than a tournament.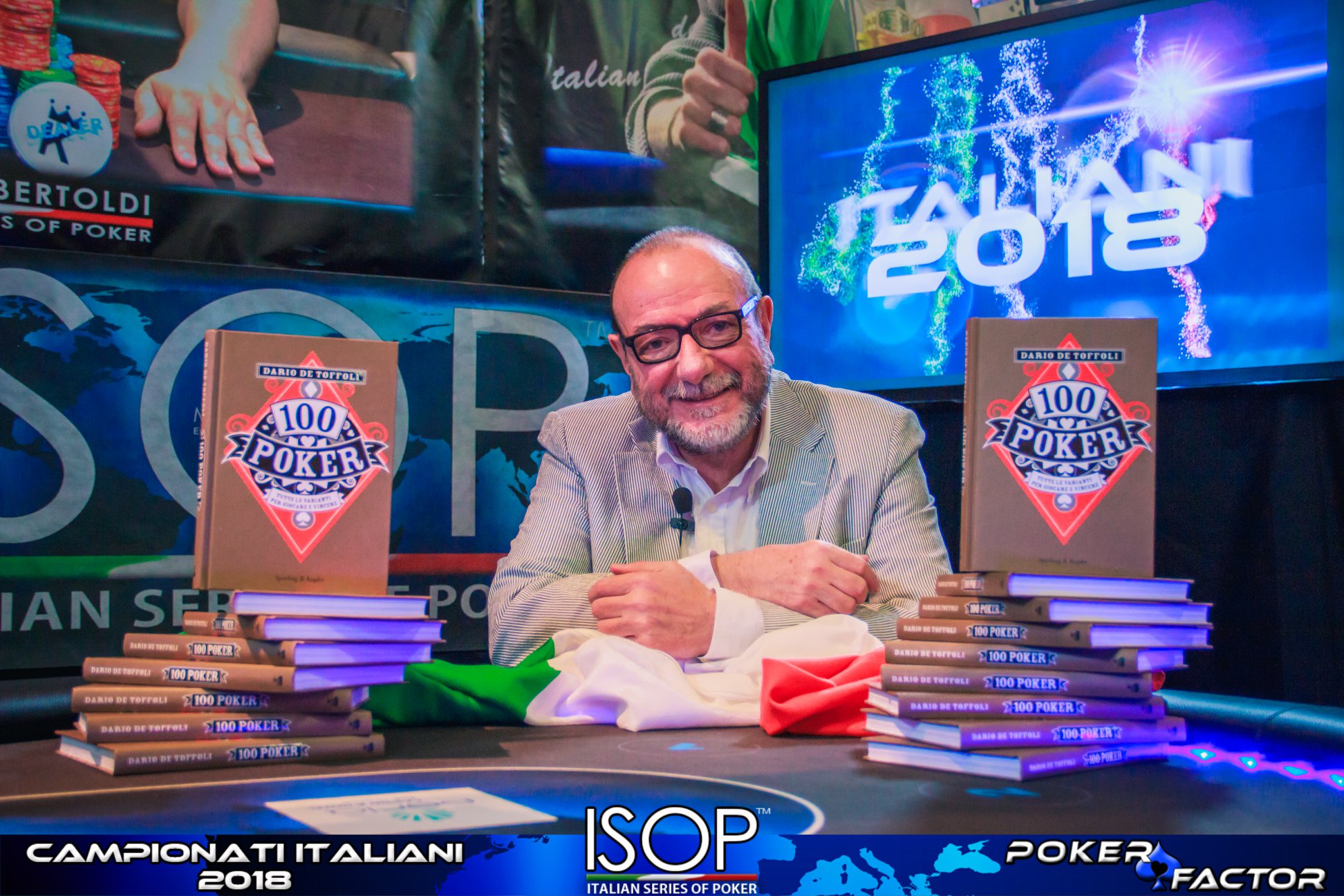 17th May 2018
During the 2018 Italian Championship, ISOP hosted the presentation of the new book by Dario De Toffoli, 100 Poker. Published by Sperling & Kupfer, it is a unique manual, rich with strategies and suggestions to navigate through the many Poker variants, have fun and win!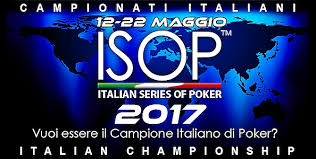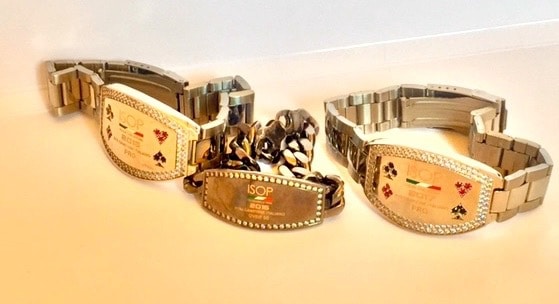 NEW ADVENTURE AT THE ISOP 2017
Season more colorless then the previous one, some ITM but no brilliant. Last May, I arrived to Italian Championship, placed in one of the first positions of the Omaha' ranking, so I decided to focus overall on it! Here, for example, an immagine of the final table brillianty won by "notary" Mr. Grimaldi.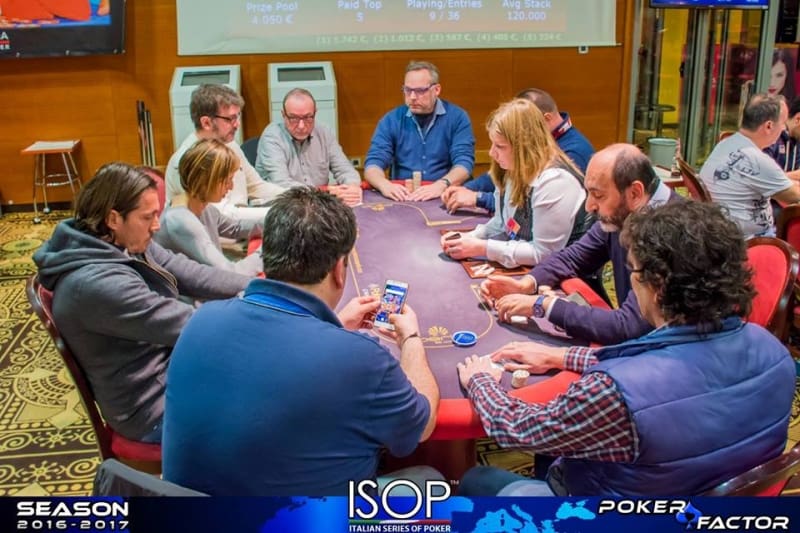 DEEP CHAMPIONSHIP
Wasted the occasion of the first Omaha I reached a Deep final table (TV) with 171 competitors, finishing on 5th position, that is not so bad.
This is the description by Pokerfactor, about the hand that caused my elimination (before it "I was halved" loosing with Q-Q against 5-5):
Super rush of Armando Masci that became monster chipleader (more then 7.000.000 against 3.000.000 of his direct pursuer), after having elimated Dario De Toffoli: Masci open at 230.000 from ctg with 99, 3bet of Dario De Toffoli, in SB with AJ and call of his rival.
Flop A9Q, cbet 600.000, call Masci.
Turn J, push of Dario for 1.500.000 and snap call of Armando.
River 5 and we remained on 4.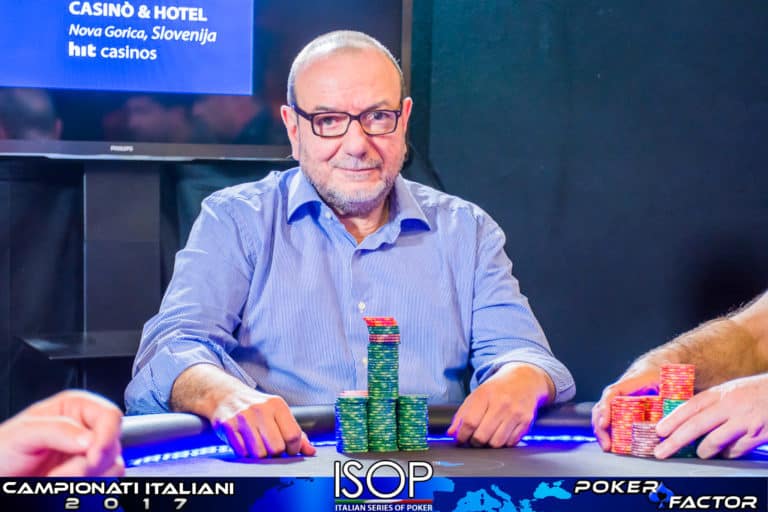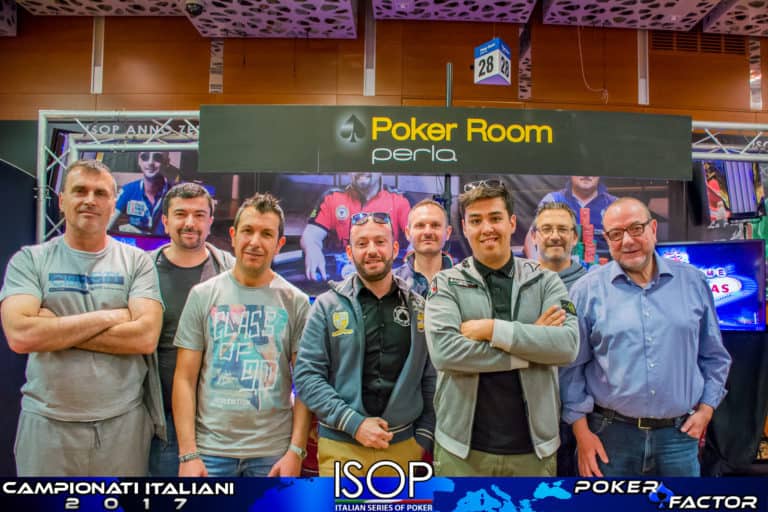 VARIOUS TOURNAMENTS
I played the important Omaha and 6-max tournaments, but in an unsatisfactory way: had some bad luck but I don't think to have lost just "the minimum". Ok, chapter closed, at Omaha I finished only at 5th on the annual rank.
I won one of the 3 tickets for the Main Event offered in a freeroll with about 200 participants; here we had few chips and the where a lot of all in…and I had been really lucky, winning more then one hit "from the bottom".
But, at Main I found Enrico Mosca in a state of grace, he dominated the table taking advance of his best "rush": he defeated me with a straight at the flop, which I didn't believe ….with my two pair.
JOURNALIST CHAMPIONSHIP
Nothing more rilevants till the journalist chiampionship, during which I finished runner up (2nd), such as last year.
On the video, you can see the hand that condanned me: with colour runner runner should I limite myself to watch the 15.000bet of Paolo Emilio Pacciani? Could I smell sthat also him had colour runner runner (and nut too!)?
PRO CHAMPIONSHIP
We are arriving at last tournament played, the PRO Championship, already won last year.
For a sequence of circumstances, this year the tournament was not so participated, but the players quality was really high, because all the best ranked player, to fight for a placement on the Italian Team, which will flight to Last Vegas. I'm talking about players such as Vecchi, Mosca, Scalzi, Zaric, Jacopek…
I was finally really focused and I was able to win the third ISOP bracelet (reaching Max Forti, the only one player with 3 bracelets at the moment).
At the end of day1 we remained in 3 players, with Camarda widely leading, followed by Vecchi and I was the short. But I resisted. I smelt a pair of traps and I did some good folds, better few chips than out! Then the wind changed, I became more aggressive, Camarda defeated Vecchi and heads up started; I smelt some big traps and I tryed to change continuosly my game, making difficult for my opponent guessing my hands.
The right situation happened with 7-4 of spades and at flop colour and straight project. Here is the description of Pokerfactor:
The winner of PRO Italian Championship is Dario De Toffoli!
After Alessandro Vecchi exits in third position, the tournament is decided between Salvatore Camarda and Dario De Toffoli.
The crucial hand opens with a miniraise at 20K of Salvatore with K♥5♣, and Dario answers with a call.
On board K♦3♠6♠ Dario open 25K and Salvatore raised to 50K. De Toffoli calls and we arrive at turn: 5♥. Now Camarda bets 80K and Dario announces the all in.
Call of Salvatore that shows his two pair. But, De Toffoli with 7♠4♠ catched a straight that results the winner point after the river.
Camarda stayed with few chips and later he was defeated by Dario after very few hands.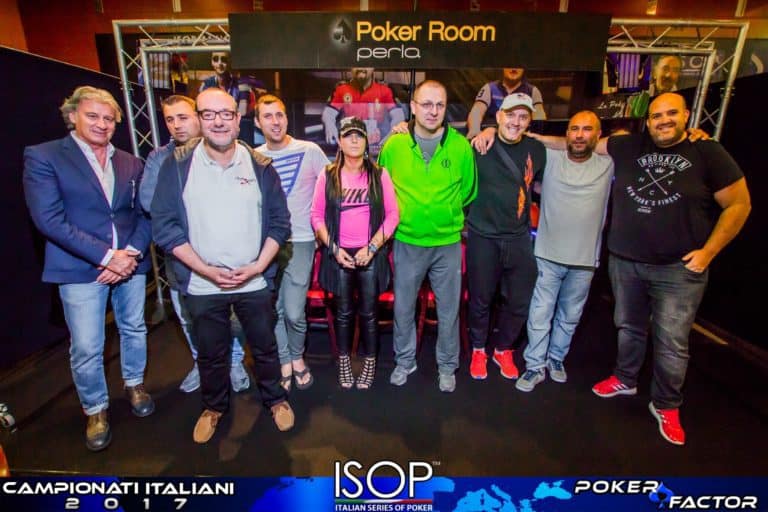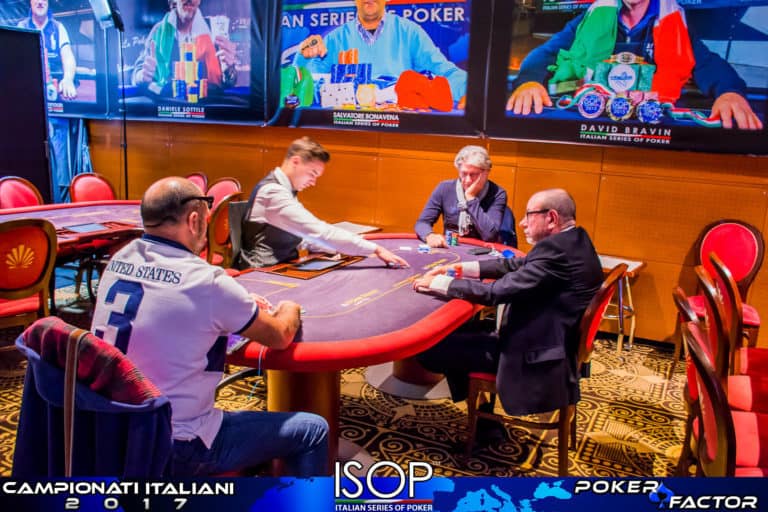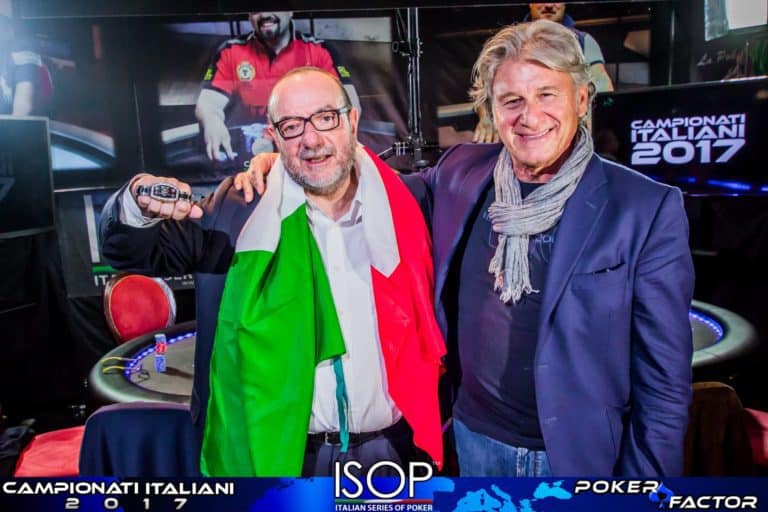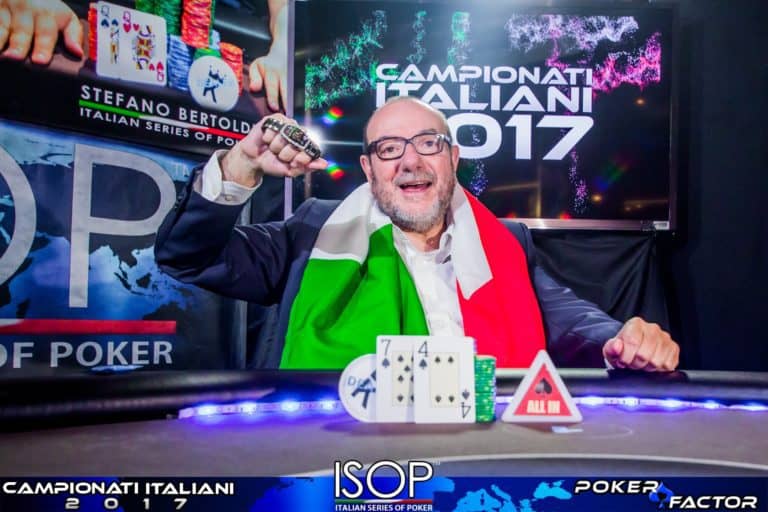 MY ADVENTURE AT THE ISOP 2016
I had given up playing poker because it was too professional for me, too specialized.
Then, in January 2016 – I went to the Casinò La Perla of Nova Goriça during the VI round of the ISOP (Italian Series Of Poker) 2015-2016.
I played and won a side (6-Max) with 103 participants. It has been a revelation.
Here I got to see that poker is not only a job but also fun. The right motivations, serious competions but without too much money, friendly atmosphere, perfect organization and wonderful hospitality. What else could you ask for?
Also the 6-Max formula has been ideal for me. And so every month I took part to the ISOP winning another 6-Max in April, and then winning "surprisingly" the 6-Max Player of the year.
Prize Prize giving to Dario De Toffoli as Player of the Year 6-Max 2016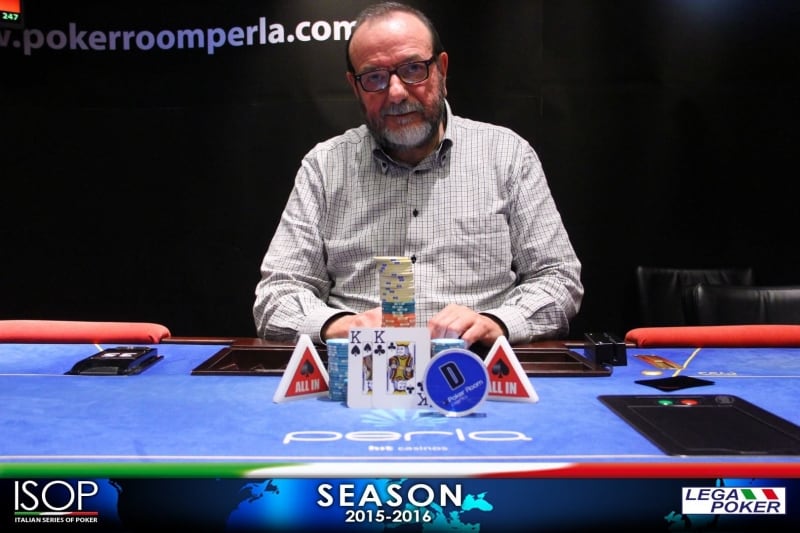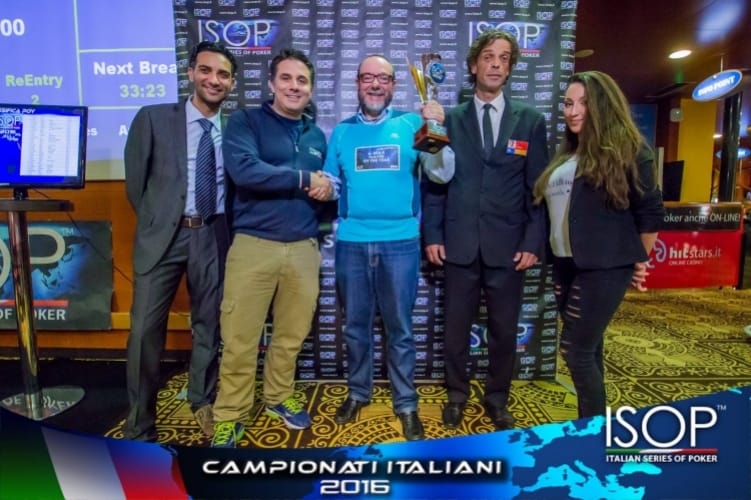 Intervista all'ISOP di febbraio 2016
Animated by these successes, I also took part to several events of the final ISOP of May that was giving out 21 different prizes.
I took part to it just to have fun, without any particular ambition, and because I had received some free registrations thanks to my previous victories. I was surprised to get such results and I really had a lot of fun.
I won one second place and two first places.
Click on ItaliaPokerClub to check out all the 21 prizes.
Click here for the general ranking of the 6-Max Poy 2015-2016.
ITALIAN JOURNALISTS CHAMPIONSHIP
Second place behind Dario Massara of Sky and before Daniele Mondini from the Italia Poker Club. It was a lot of fun to play at a TV poker table. Here below you may watch the entire final game, cards and comments start to be active when six players are left.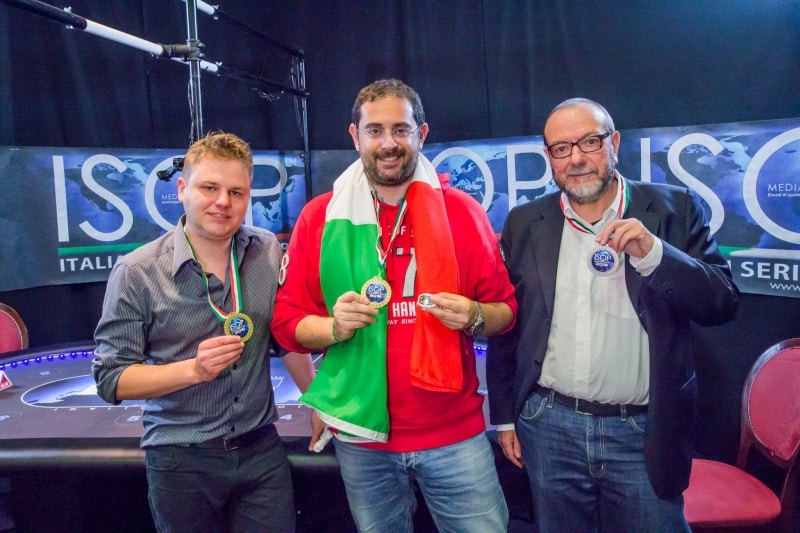 OVER 50 ITALIAN CHAMPIONSHIP
It begun in a bad way, I had to register again in the first levels, but then, gradually things changed and at the final table my agressive way of playing got its results.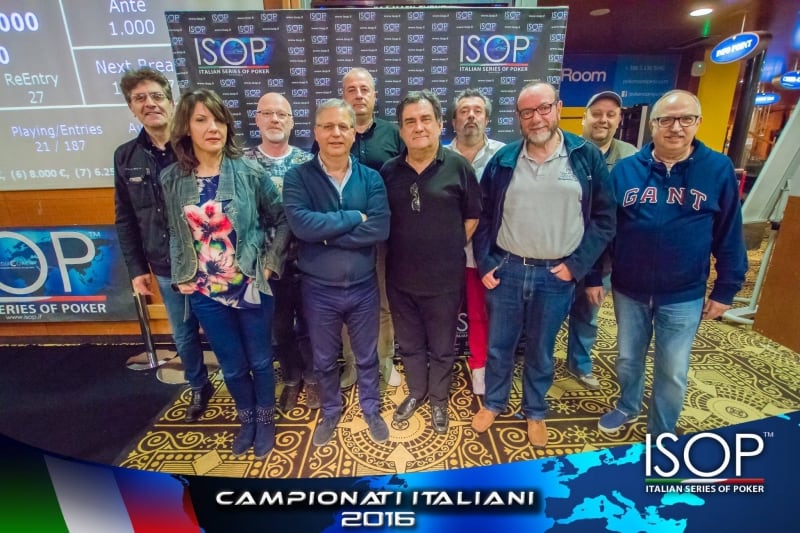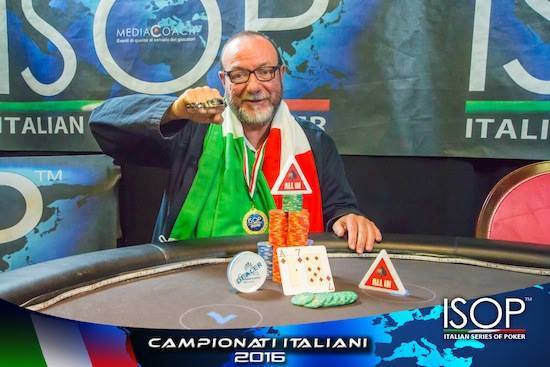 Interview after the Over 50 Championship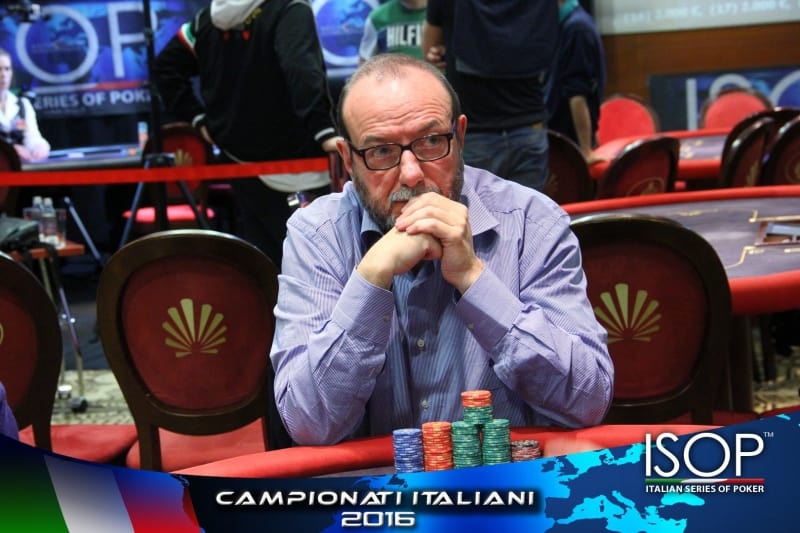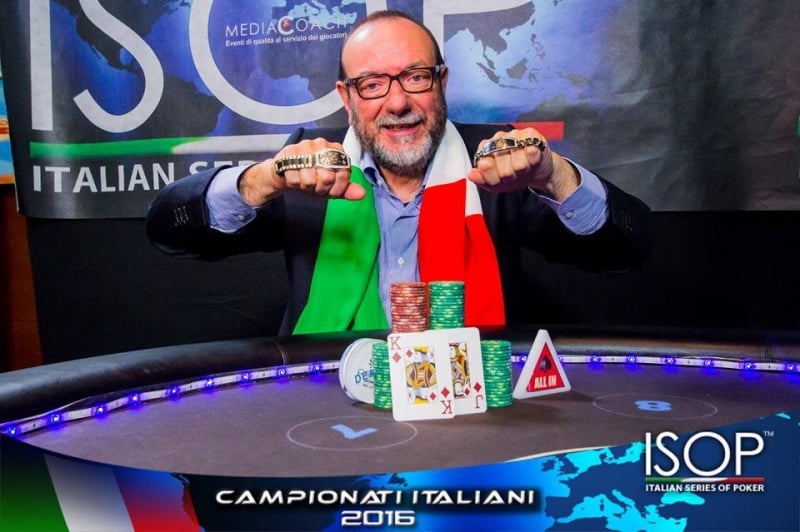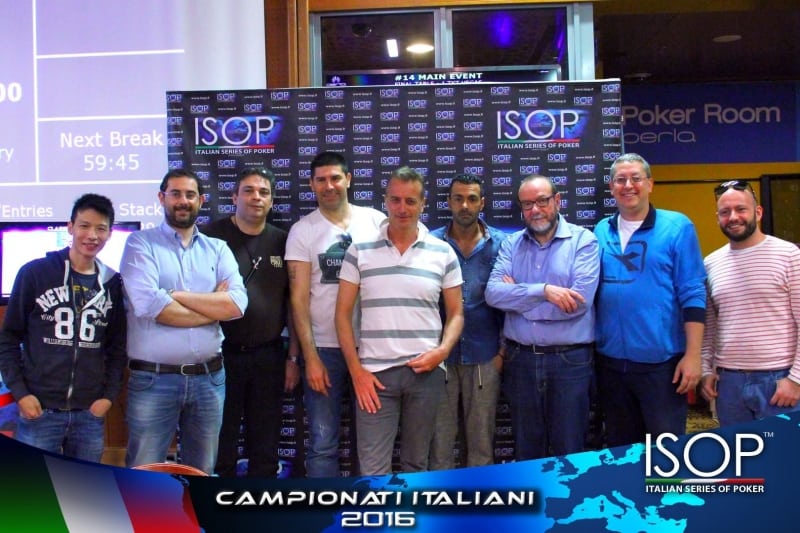 The finalists of the Italian Pro Championship. From the left: Liwei Sun, Dario Massara, Michele Rinaldi, Roberto Sosa (sì, il calciatore), Stefano De Grandis, Francesco Zollo, Dario De Toffoli, Antonello Casilio and Roberto Roberti.

POKER AT THE MSO
At the MSO poker is made for amateurs and nothing more!
No dealers, the very same players deal the cards on turn.
And there is no money to win. Not a penny. One plays to win a medal and to increase his score to make it for the Pentamind.
Each evening a little tournament (pot limit) in different styles: Texas Hold'Em, Omaha, but also 7 card Stud, London Low Ball, 5 Card Draw, Pineapple.
And each tournament doesn't last more than 3-4 hours!
A little tto fast, a bit "home made"… but simply wonderful!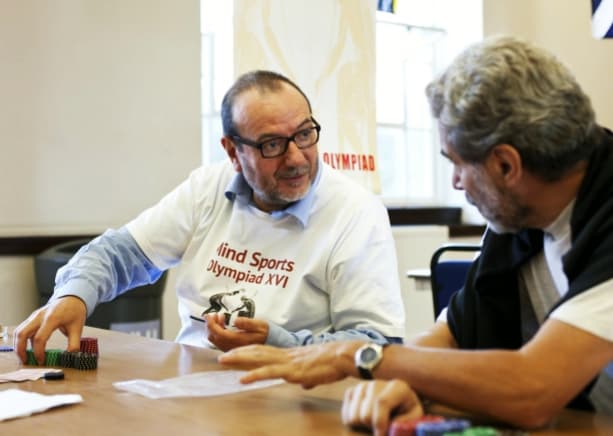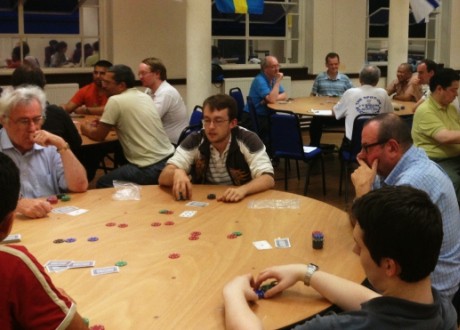 Until now I have won 18 poker medals at the MSO. Here they are:
2019
Poker Amateur World Championship
1 Archit Yadav


2 Dario De Toffoli


3 Martin Hobemagi

Poker Omaha Pot Limit
1 David Pearce


2 Dario De Toffoli


3 Igor Selivanov

Poker Pineapple Pot Limit
1 Dario de Toffoli


2 Josef Kollar


3 Steve Raine

2016
Poker Omaha Pot Limit
1 Michael Cresswell


2 Dario De Toffoli


3 Harold Lee

2015
Poker Pineapple Pot Limit
1 Michael Cresswell


2 Dario De Toffoli


3 James Heppell

2014
Poker 5 Card Draw
1 Andres Kuusk


2 Dario de Toffoli


3 Martin Hobemagi

2013
Poker 5 Card Draw
1 Ankush Khandelwal



2 Dario De Toffoli


3 David Jameson

2012
Poker : Pineapple Hold'em (Pot Limit)
1 Mike Dixon


2 Celestino Vaz


3 Dario De Toffoli

2011
Poker : 7 Card Stud (Pot Limit)
1 David Levy


2 Dario De Toffoli


3 Mike Dixon

2010
Poker London Lowball (Pot Limit)
1 Etan J. Ilfeld


2 Dario De Toffoli


3 Andres Kuusk

2009
Poker : 7 Card Stud (Pot Limit)
1 Dario De Toffoli


2 Etan Ilfeld


3 Tim Hebbes

2008
Poker – Poker : Omaha High (Pot Limit)
1 Jan Stastna


2 Joey Ho


3 Dario De Toffoli

Poker – Poker : Texas Hold'em (Pot Limit)
1 Dario De Toffoli


2 Josef Kollar


3 Martyn Hamer

Poker – Amateur World Championship
1 Dario De Toffoli


2 Martyn Hamer

2004
Poker – Seven Card Stud
1 David Levy


2 Dario De Toffoli


3 Andrew M. Smith

2003
Poker – Texas Hold'em
1 Dario De Toffoli


2 Daniel Gormally


3 Ben Player

1999
Poker – Omaha
1 George Hassabis


2 J. Butler


3 Dario De Toffoli

1998
Poker – Omaha
1 Gary Lee


2 Dario De Toffoli


3 Reiner Knizia