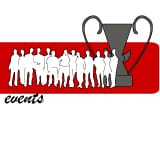 2007
Joker Poker
Dario De Toffoli
New edition of the game Poker Cinese, but in this version the Joker Cards are used. Players divide into 3 different hands the 15 cards, and bet on them, trying to win the biggest number.
2007
Poker Cinese
Dario De Toffoli
A new simple and involving way to play poker. Players divide their cards into 3 different hands and bet against the same opponents' hands.
2006
Nebraska
Leo Colovini, Dario De Toffoli
A game inspired by the new dynamic poker styles, reinterpreting them by using a deck with 8 suites instead of 4. There are 3 main versions with different levels, so everyone will be satisfied.