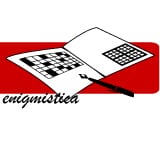 Just one rule: the number in a space has to be the sum of the numbers in the two spaces below.
Fill all the spaces.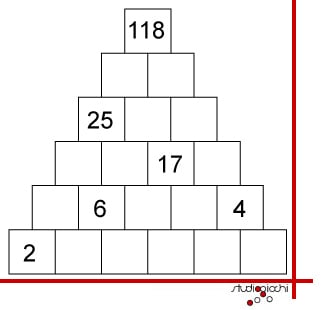 Summyramis – variant
The next game has one more rule:  all the numbers  in the grid are different.  Therefore, besides the same reasoning, you also have to consider not to use a number that is already written.
Sommiramide distinta