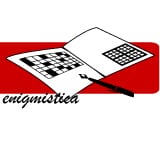 Connect adjacent dots with vertical or horizontal lines. A single loop is formed with no crossing or branches.
The numbers in the cells indicate how many lines surround it, while empty cells may be surrounded by any number of lines.
Easy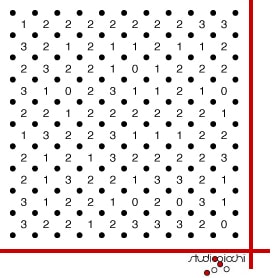 Difficult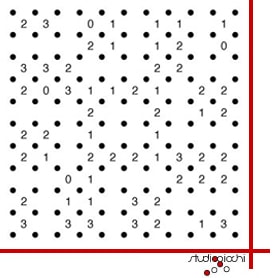 A variation of Slitherlink by studiogiochi.
The scheme shows a labyrinth and you have to find Ariadne yarn that will guide you from the entry to the exit (which are shown by the arrows). The number in the middle of a space shows how many sides of it are crossed by the yarn.
The possible route is open, only one and the yarn never touches nor crosses itself.
The picture also indicates the points in which the yarn gets in and gets out of the labyrinth.
Easy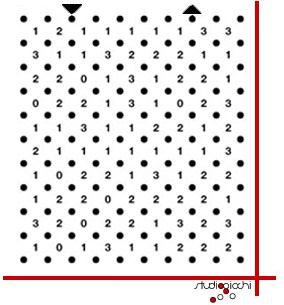 Difficult