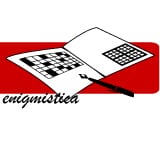 The grid represents the map of a modern city.
In each row and in each column all the building are of different heights: the 4×4 grids have 10, 20, 30, 40 (1-2-3-4) stores buildings, the 5×5 grids also have 50 stores  (5) buildings and so on.
The numbers beside rows and columns show how many buildings you can "see" along the same row or column. The higher buildings completely cover the smaller ones. For example if one row is composed by 3-4-1-2, from the left you can see 2 buildings (3 and 4) and from the right also 2 buildings (2 and 4).
You have to find the heights of all the buildings.
Easy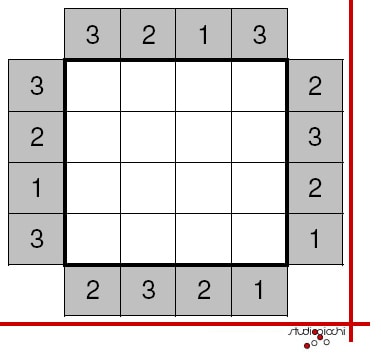 Difficult