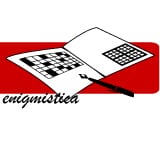 Reconstruct all the right matches starting from the incomplete given informations, and filling up the rectangular grid. The triangular grid should help you solve the problem (you may write a "+" when you have the right match and a "-" when you  are sure that there isn't any match).
At the "Piccoli Passi" store, there are 5 mothers waiting in line to pay the shoes bought for their children. All the mothers' and children's names are different; each pair of shoes has a different colour and size (form 24 to 28).
1. Elide is not the fourth standing in line and didn't buy the black shoes.
2. The pair of shoes with size 27 are brown and the mother that bought them is not Sara.
3. The first mother standing in line is the one that bought the shoes with size 28.
4. Vincenza's son isn't Michele nor Carmine.
5. Elide didn't buy the red shoes.
6. Gino's mother is the third standing in line, Antonella isn't the second.
7. Carmine's mum bought the grey shoes.
8. Michele's shoe size is 26 and Bartolomeo's is 25.
9. Paola is in line just before the mother that bought the shoes with size 24.
10. Sara is in line just before Bartolomeo's mother.
11. One between Antonella and Dario's mother bought the blue shoes, and the other is in line just before Paola.
12. Carmine has a bigger shoe size than Dario.
13. Gino has two sizes more than the kid with the black shoes.