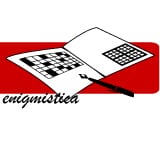 The grid is divided in zones (cages) with different shapes and sizes, each one with a specific number (result) and an arithmetical sign (+, -, x, :).
Fill in the grid with the numbers from 1 to 5 so that:
• the numbers of each row and column are all different;
• in each cage, combining the contained numbers – according to the indicated arithmetical sign – you obtain the given result.
Watch out: the numbers inside a cage are not always all different.
The kendoku can be realized in different sizes.
1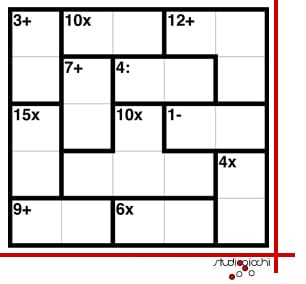 2