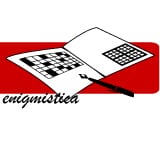 A calculation game with very simple rules:
• reach the 3-digit target-number using six given numbers and only the four arithmetical operations;
• each number can be used only once;
• you don't have to use all the six numbers (in fact, the less number you use, the better the solution will be considered);
• the partial results that you gradually obtain can be reused as you prefer.
Countdown derives from a french television game by Armand Jammot called Des chiffres et des lettres. Each Countdown match was alternated with a Paroliamo match (9 letters to anagram) and to answer, one had 45 seconds. The game became very popular in France (where there still are reviews about it) and in many other countries. It also reached Italy, on the TV channels Telemontecarlo and after Raidue, with the anchor Marco Danè.