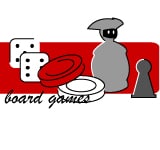 DID YOU CREATE A NEW GAME?
SUBMISSION GUIDELINES
If you invented a game and you would like studiogiochi to be your agent for your creation, partecipate to the PREMIO ARCHIMEDE!
The Premio Archimede is the most important international competition for non professional game authors.
The advantages:
1) the registration to this competition guarantees a certain and public proof of the authorship of your game, in many cases, more effective than any patent or SIAE registration.
2) if your game passes the first selection (about one out of two games), it will be exposed during the final ceremony and may be noticed by the public and publishers that will be there as jury members or visitors.
3) if your game is among the finalists (about one out of ten games), it will be played by jury members (most of them represent major international game publishers). And so, the chances of a publication are very high.
4) If your game gets one of the first places, you will receive substantial prizes in form of expenses reimbursement for a total of 3500 Euros.
For any further information about the Premio Archimede and the notice of competition of its current edition, click here: PREMIO ARCHIMEDE
The Premio Archimede is biennial, if your game is ready in advance, take advantage of that time to do more tests, write better rules and improve the quality of the prototype. Remember: a game is never really and completely ready!
TWO WORDS ABOUT THE LEGAL PROTECTION OF A GAME
The patents in the boardgames area do not have a real effect and are just good for wasting time and money.
Games are basically ideas, the law doesn't protect ideas, but just the "corpus mechanicum" and the trademarks: this is proved by the many unpunished "cloning" cases that damaged even large multinationals, that spent for sure a lot of money for lawyers and legal protection.
The only fair protection for games that have not yet become international successes with millions of sold copies is to meet directly the interlocutors.
The "community of games" is quite small and consists of almost all genuine operators that love this industry: many years living inside this amazing enchanted world, getting along well and a mutual respect with all major operators that studiogiochi obtained throughout the years, are the best prevention against any possible abuse.