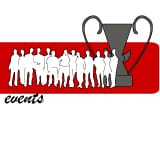 LA STAMPA
In the Sunday page dedicated to games, a section dedicated to poker and comments about really played hands for the readers.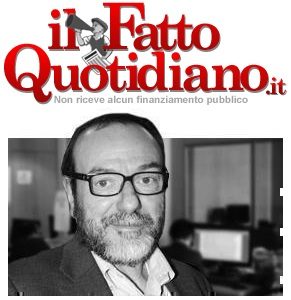 Il Fatto Quotidiano
On Il FattoQuotidiano Dario De Toffoli writes his blog about Games and the Culture of Games, dedicating a lot of space also to the gambling situation in Italy. Many post about this issue (click here). He wrote also to defend poker against the accuse of being considered a gambling game. This post of 2012 (click here) has been used in man websites (Assopoker – Italiapokerclub – Ludologo – Pokeritaliaweb)
Dario De Toffoli also wrote about poker on:

POKER SPORTIVO
For Poker Sportivo, besides some riddles, Dario De Toffoli signed also poker texts about the rules, math, strategies and the different styles.

JOKONLINE
On Jokonline Dario De Toffoli wrote about the rules of Poker including its many variants. In particular he wrote about the many mathematical aspects of Poker and some other games.

TANGRAM
On Tangram in 2011 Dario De Toffoli begun his "Viaggio intorno al Poker". He wrote about this game to present it to the people that were fearing it: "Let's begin a new trip. The most played game in the world. A game that has a doubtful past, surrounded by whiskey and smoke. A game that changed a lot in the last years. Somebody will say that it was about time, somebody else will not agree. Whatever your opinion might be, I think this game deserves attention as it has become not only a ludic but also a cultural and social event. I will analyse it under many different aspects: history, math, social, legislative, media, industrial and of course the game as it is (rules and variations)."
INTERVIEWS BY DARIO DE TOFFOLI
These interviews are available only in italian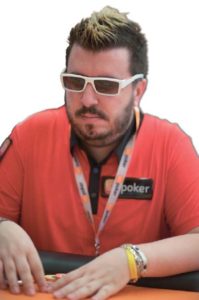 Max Pescatori
THE STRONGEST ITALIAN POKER PLAYER
Until now he won 2,5 milion dollars, now he is back in Italy and is the captain of the GDPoker "pro" team. Today he talks to us about his other passions.
What games have you been playing before poker?(…)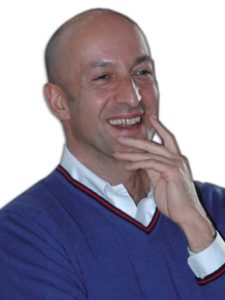 Fausto Gimondi
THE INDUSTRIAL ADVENTURE OF ITALIAN POKER
Together with Carlo Gualandri and Carlo D'Acunto he grounded Gioco Digitale, the first legal italian poker room, today property of Bwin.
Fausto, were you a poker player?(…)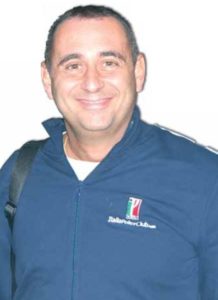 Jack Bonora
A CONDUCTOR WITH A PASSION
He was a promise playing chess, as a journalist he comes from the sports world, he conducted the popular TV show "Poker Sportivo Show" and he is also the author of the book All in.
Jack Bonora and poker, when did this story begin?(…)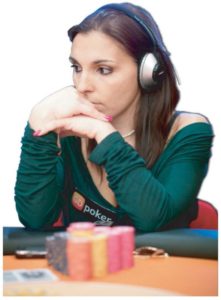 Carla Solinas
THE FIRST FEMAL ITALIAN PROFESSIONIST IN POKER
Proud to be part of the GD Team, she says: "The professionist is a real business: you should never invest more than what you can afford."
Carla, have you been playing other games before playing poker?(…)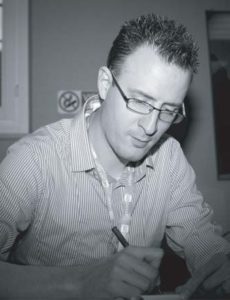 Alessandro Impronti
A PUBLISHER FOR POKER
It has been the passion for poker that made him accept the chellenge offered by Max Reynaud: now his "Poker Sportivo" is the main magazine for poker players.
Before poker, have you had any interest in other games? (…)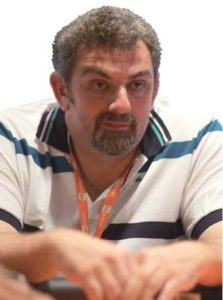 Ciccio Valenti
BOTH NICE AND SERIOUS WITH A MIKE
He also plays. "When I win it is thanks to Luca Pagano who taught me well, when I lose it is my fault, because I haven't learned well!"
Here at the Grand Prix GD in Saint Vincent, where you have been one of the best players… I take the opportunity to make you some questions.(…)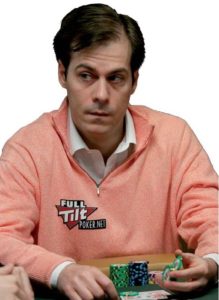 Flavio Ferrari Zumbini
CULTURA E INTELLIGENZA APPLICATE AL POKER
Due lauree, giramondo, una carriera promettente lasciata per il poker, una poker room da lui fondata… e ora giocatore professionista!
Intanto complimenti per le tue brillanti prestazioni alle WSOP. (…)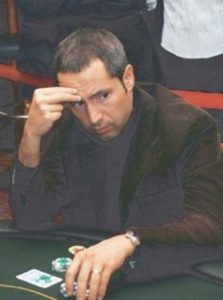 Max Rosa
GLI ASPETTI LEGALI DEL POKER IN ITALIA
Oltre che ottimo giocatore, è l'avvocato del poker italiano.
Secondo lui l'imminente legislazione sul cash game avrebbe deliberatamente ignorato importanti aspetti sociali della questione.
Tu sei uno dei primissimi giocatori italiani di Texas Hold'em: quando hai cominciato? (…)